How to Add Quantity Selector Buttons to your Shopify
Last modified: December 3, 2021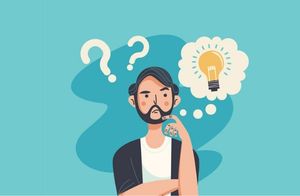 When it comes to building your website you want to make sure that the buying process is as smooth as possible. If someone finds it tough to add something to a cart, or harder to remove excess items, then you have a higher level of abandoned carts than you require.
You already face the potential of 80% of your customers abandoning their carts. And if they have a negative impact on your website when ordering (or attempting to), retaining their custom is going to be harder.
There are numerous ways that you can make the process to buying easier for your customers, but quantity selection with plus and minus signs are some of the best options. This way customers don't have to keep on clicking on the 'Add to Cart' button to add another item to their cart, they can just click on the plus or minus. This also allows them to easily adjust the quantities when on the cart page.
Here is how you can add these little experience-enhancing buttons to your website.
Recommended: Top 10 Shopify Order Limit Apps – [2023]
#
Name
Image

Get a Free Custom Shopify Store
1

Order Limits ‑ MinMaxify

2

OrderLogic ‑ Min & Max Limits

3

Order Minimum App

4

Min&Max Limits by Limitsify

5

Limit Qty Purchase

6

Quantity Breaks Price & Limit

7

MinCart ‑ Min Max order limits

8

Quantify

9

AOD: Order Limits (Min‑Max)

10

Digital Takeout: OrderLimits

Show More
Adding the Buttons without Coding
If you're not experienced with coding, then you might want a simple option. This can be done with ease following these steps.
Step 1 – Log In
Log into your website using your user credentials.
Step 2 – Themes
Click on the 'Online Store' and then select the 'Themes' option. From this menu, you need to find and select the 'Customize Theme' and click on the product page option.
Step 3 – Product Pages
Within the right-hand side of the page, there is a list of features you can add to the page. Within this option select 'Product Pages' and then click on the option 'Show Quantity Selector' and then tick the checkbox.
Now customers can choose the number of items that they want to add to the cart. This can save them time and reduce the abandoned carts you get. They can also decrease or increase the number of items that are in the cart when they're on the cart page.
Final Word: How to Add Quantity Selector Buttons to your Shopify
When it comes to adding a quantity selector button on your Shopify store, the process is relatively easy. However, not every Shopify theme has this option. You can either use a new theme that does have this option, or you can use a workaround. There are several Shopify apps that can help you. For more button function on your Shopify, store, you might want to try Buttons Plus too.
Avi Klein
Vast experience in the online world. SEO expert, Web developer and consultant to several online companies.
Read more...
. Read more about
our approach
to reviewing themes and plugins.