How To Add Schema To Shopify
Last modified: July 23, 2020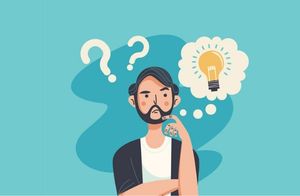 Schema is a great way to get your website to rank highly on Google and improve the chances that you will get a click through to your website. Learn more about schema here and how you can add it to your website.
What Are Schema Tags?
Schema is structured data that allows a website owner to mark up different types of content on their website. These structured data markups provide more information to search engines about the site and the content on the page. Therefore, search engines can better rank the content and allow you to have more traffic.
Schema tags also allow you to be displayed in rich results, therefore more information can be displayed about a particular subject within the Search Engine Results Page (SERPs).
Structured data is used to mark up the various different items on a website like products, videos, events and more. Recipes are also a common schema topic. You can use Google search for developers or schema.org to find out more about what type of structured data there is available.
On websites there are two types of structured data, RDFa and JSON-LD. It is highly recommended to use JSON-LD. This is recommended by Google and other developers.
Adding Schema Tags To Your Shopify Store Manually
If you want to add schema tags to your Shopify store manually, then you need to follow these instructions.
Step 1 – Login
Login to your Shopify store using your login credentials.
Step 2 – Themes
Then you need to go to your 'Online Store' and then 'Themes' option. Find the theme that you're using and then click on the 'Action' and then 'Edit Code' option.
Step 3 – Find The Right File
If you're looking to add a product schema tag, then you should locate the product.liquid file. This can be found under the templates option in most cases. You can paste the product schema code to the top of the liquid file. Before exiting, remember to save the document and test the product page to ensure that it is still working.
You can also test the coding using a free validation code checker.
The same process can be initiated on many other aspects such as an FAQ, breadcrumb, location, blog post, recipe, etc.. However, this is a hard, advanced level of coding and it is only really recommended if you're sure you know what you're doing. You will have to add code to many files in the right location. If you break your site you might need to hire a developer to fix it.
Using An App To Add Schema To Your Shopify Store
There's also the option to use an app in order to add a schema to your Shopify store. This is a much easier option and there is far less than can go wrong. There are two apps that are highly recommended for this. The first is Smart SEO and the second is Schema Plus for SEO. They will help you generate the structured data you need to please Google and help you with your ranking.
Final Word: How To Add Schema To Shopify
Adding schema to your Shopify store using an app is easy. It's more costly, but it's also the best option if you're unsure about coding and not very confident. The price for either of the two options mentioned here is potentially very small in comparison to the revenue that could be added to your store.
Avi Klein
Vast experience in the online world. SEO expert, Web developer and consultant to several online companies.
Read more...
. Read more about
our approach
to reviewing themes and plugins.