How To Add Shopify Buy Button To Instagram
Last modified: November 10, 2023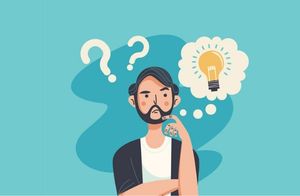 Instagram is one of the top social media channels available. And for those with very visual products, like fashion and artwork, adding Instagram as a sales channel can be very lucrative. Here are the steps that you need to add the Shopify Buy Button to your Instagram account.
Key Takeaways
1
Log in to Shopify with admin credentials to start adding sales channels.
2
Click the '+' to add Instagram as a new sales channel in the admin area.
3
Verify by logging into Facebook to authenticate Instagram for sales purposes.
Recommended: 10 Best Shopify 'Buy Button' Apps – [2023]
#
Name
Image

Get a Free Custom Shopify Store
1

One‑Click Checkout

2

Juvico Quick Buy & Upselling

3

Ultimate Sticky Add to Cart

4

Sticky Add To Cart + Buy Now

5

Buy Me ‑ Buy Button

6

Buy Button channel

7

Instant Checkout ‑ Buy button

8

Vivid Buy Button

9

Sticky Add to Cart Buy Button

10

DropiSkip ‑ Skip Cart

Show More
Step 1 – Login
Login to your Shopify store using your Shopify admin credentials.
Step 2 – Buy Button Sales Channel
From the admin area, go and click on the '+' button beside the 'Sales Channels' heading.
Step 3 – Add Instagram
From here you should see the 'Add Sales Channel' dialogue. Click on the option that reads 'Instagram'. This will tell you more about the sales channel and you need to click on the 'Add Channel' option.
Step 4 – Verification
After you've completed this you will need to login to your Facebook account page to authenticate your Instagram account for sales.
What Happens Next?
After this, your account will be reviewed by the team at Instagram for access to the sales feature. Shopify can't enable this for you. You will need approval from the social media channel and if you break some of their rules, you will need to fix those problems and re-apply to have Instagram as a sales channel.
Once accepted you can have the Shopify buy button on your Instagram posts.
Top Tips For Selling On Instagram
If you're looking to make Instagram a major contributor to your sales, then you should follow these tips.
Optimize Your Instagram Profile Page – ensure that the call-to-action on your Instagram page stands out. You should use actionable language, conveying the proper value proposition to the customer and use the most relevant emojis.
Sell With Instagram Stories Ads – Instagram ads are very effective at engaging your audience and can help you build a profitable business. Ensure that all stories have a clear storyline that can be used.
Shoppable Posts – Be sure that you use Instagram's Shoppable Posts to sell directly in posts. However, don't use them too much. You should publish about five normal posts for every Shoppable Post so you don't come across as spammy to your audience. This can also improve rates of conversion from Instagram.
Preview Upcoming Products – Be sure that you're adding excitement and anticipation for new products/services. Post updates that tease what the new product will look like and how it might help the customer. Previewing can lead to advanced, pre-orders that can help with cashflow when you're in a product development phase.
High-Quality Photos – Don't have substandard photos. Instead, use the best equipment, lighting and other aspects to make sure that your products standout on pictures.
Develop A Style – Create a style for product pictures on Instagram for your brand. This signature style should make it so your customers can recognise your store, just from the picture.
Run Contests – Gamification is a great way to engage audiences. Customers like to play a game, whether it's sharing for a chance to win, or taking a photo of themselves using your products, gamification and contests help you build a community around your brand and improve the number of sales you can get on Instagram.
Conclusion: How To Add Shopify Buy Button To Instagram
Don't forget you can also use number Shopify apps to help you manage your Instagram, any blog post on your website and other social media channels. This includes having better information for sales and adding buy buttons Shopify websites need to be successful.
FAQs
Can I customize the look of my Shopify Buy Button on Instagram?

The appearance of the shopping tags on Instagram is standardized, but you can customize your Shopify store to match your brand's aesthetic.

Is it possible to track the sales from the Shopify Buy Button on Instagram?

Yes, you can track sales made through the Shopify Buy Button on Instagram by using Shopify's analytics and by setting up Instagram's shopping insights.

Are there any fees associated with using the Shopify Buy Button on Instagram?

There are no additional fees from Shopify for using the Buy Button on Instagram, but standard payment processing fees will apply to the transactions.
Avi Klein
Vast experience in the online world. Shopify Expert, SEO expert, Web developer and consultant to several online companies. Read more about
our approach
to reviewing themes and apps.