How To Add Shopify To WordPress
Last modified: May 11, 2020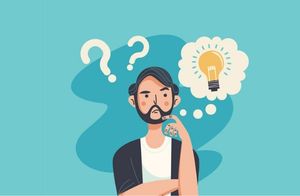 Shopify and WordPress are two of the most successful online platforms at the moment. And you can connect the two to take advantage of both platforms. So, if you want to add Shopify to WordPress, follow these steps.
Step 1 – Sign Up For Shopify
The first thing you will need to do is to ensure you have a Shopify account. Plans start from $9 per month for Shopify Lite.
Step 2 – WordPress
Go to your WordPress website and then install and activate the Shopify eCommerce Plugin. Once installed, activate the plugin and then click on the name of the plugin in the plugins list to go to the Shopify account setup.
Step 3 – Store Name
Type in your store's name and then click on the 'Connect' button. Shopify will connect your WordPress site to your Shopify account for you. You will then find the Shopify settings page.
You will then need to add a few products to your Shopify store, setup payment methods and setup shipping. This can all be done within your Shopify dashboard which can be accessed via your WordPress website within the Shopify settings page.
Adding Shopify Products In Your WordPress Website
If you need to add products to your WordPress website from your Shopify store, follow these instructions.
Step 1 – Create A Post Or Page
In your WordPress dashboard, click on the 'New Post or Page' option. Within the page/post editor you'll find a new button titled 'Add Product'. When you click on this, a popup will display where the products listed on your Shopify store are displayed.
From this popup, you can add a single product or an entire collection. Just click on the 'Add' button when you've finished your selection.
Step 2 – Embed
Once you've clicked on the 'Add' button you'll be asked what type of embed you would like to use. There are two options for this. The first is a 'Buy Now' button that includes a product image. The other option is just the 'Buy Now' button, with no product image.
If you would like to have more details about the product on the website page, then you can choose to use the second option and then create an image gallery separately for the product image and details.
Step 3 – Publish
When you've added all the details, you can click on 'OK' and then publish the page/post.
To Show Your Products/Collections In Your WordPress (Alternative)
Another way to showcase your products/collections on WordPress is to use the widget section on your website. To do this, follow these steps.
Step 1 – Appearance
Click on the 'Appearance' option on your WordPress website and select the 'Widget' page. You will be taken to the page where all the widgets can be added to sidebars, footers and more. Select the Shopify widget and then drag and drop it to the appropriate sidebar. Depending on what WordPress theme you're using, there might be several sidebars.
Step 2 – Add Product
Within the widget settings click on the 'Add Product' button. Select the product/collection that is to be displayed.
Step 3 – Save
Click on 'Save' to complete the changes.
Final Word
You can combine the powerhouses of the WordPress and Shopify to build an effective online store. Use the steps above to host Shopify products on your WordPress website.
Avi Klein
Vast experience in the online world. SEO expert, Web developer and consultant to several online companies.
Read more...
. Read more about
our approach
to reviewing themes and plugins.