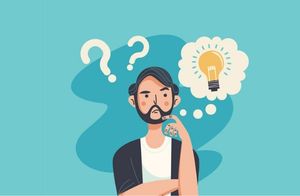 How To Add "Subscribe To Newsletter" On Shopify
Last modified: December 2, 2021
A newsletter is a vital part of your online marketing. It helps connect you with customers who aren't on your store but have shown an interest in keeping in contact with you. You can notify them of new stock, new sales items, new products being released or just provide them with advice.
Research has shown that for every $1 you spend on email marketing (newsletters) you should get back $38.
To get these results you need to grow a mailing list. There are several apps, like this one, that can help you. However, you might also want to follow these steps to add a subscribe button to your website.
Recommended: The Top 10 Shopify Contact Form Apps
#
Name
Image
Shopify

More Info

1

Powerful Contact Form Builder

More Info

2

Sticky Floating Contact Form

More Info

3

Contact Form ‑ Contact Us Form

More Info

4

Easy Contact Form

More Info

5

Improved Contact Form

More Info

6

Free Contact Form

More Info

7

Form Builder | Mailchimp Forms

More Info

8

Contact Us Form with Captcha

More Info

9

Form Builder ‑ Contact Form

More Info

10

Contact Us Form ‑ Contact Form

More Info

Show More
Step 1 - Login
First go to the Shopify login page and enter your store credentials.
Step 2 – Online Store
Click on the 'Online Store' option and then click on 'Themes'. Find the theme you're looking to add the subscription button to and click on the 'Edit HTML/CSS' page. If you're using a sectioned theme, then click on the 'Sectioned Themes' button and if you're not, click on the 'Non-sectioned Theme' button.
Step 3 – Add Section
Click on the Add Section button and then go to the promotional area and click on the option that reads 'Newsletter'.
Step 4 – Edit Newsletter Option
Then you can enter header text in the 'Heading' field. This is by default 'Subscribe to our newsletter'.
You can also enter text that is to display below the header in the 'Subtext' option. The default for this is 'Promotions, new products and sales. Directly to your inbox'
Step 5 – Save
When you've completed the changes, you can click on the 'Save' button to complete the process.
Final Word
There are lots of reasons why you will want to use a mailing list. Just be sure that you're constantly growing that mailing list so you maximise returns and build your brand.
Recap:
Offers & Promos