How To Add "Subscribe To Newsletter" On Shopify
Last modified: October 31, 2023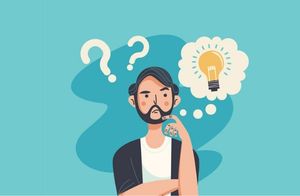 A newsletter is a vital part of your online marketing. It helps connect you with customers who aren't in your store but have shown an interest in keeping in contact with you. You can notify them of new stock, new sales items, or new products being released, or just provide them with advice.
Research has shown that for every $1 you spend on email marketing (newsletters), you should get back $38.
To get these results you need to grow a mailing list. There are several apps, like this one, that can help you. However, you might also want to follow these steps to add a subscribe button to your website.
Certainly! Here's the revised list of key takeaways with the steps included:
Key Takeaways
1
Every $1 on email marketing can yield a return of $38.
2
To add a subscribe button on Shopify, log in to Shopify and navigate to the Online Store section.
3
Add a new section and edit the newsletter option before saving.
Recommended: 12 Best Shopify Contact Form Apps – [2023]
#
Name
Image

Get a Free Custom Shopify Store
1

Powerful Contact Form Builder

2

Sticky Floating Contact Form

3

Easy Contact Form

4

Improved Contact Form

5

Free Contact Form

6

Form Builder | Mailchimp Forms

7

Contact Us Form with Captcha

8

Form Builder ‑ Contact Form

9

Contact Us Form ‑ Contact Form

10

Form Builder with File Upload Highlights

11

Easy Contact Form Builder

12

Contact Form ‑ Contact Us Form

Show More
Step 1 - Login
First go to the Shopify login page and enter your store credentials.
Step 2 – Online Store
Click on the 'Online Store' option and then click on 'Themes'. Find the theme you're looking to add the subscription button to and click on the 'Edit HTML/CSS' page. If you're using a sectioned theme, then click on the 'Sectioned Themes' button and if you're not, click on the 'Non-sectioned Theme' button.
Step 3 – Add Section
Click on the Add Section button and then go to the promotional area and click on the option that reads 'Newsletter'.
Step 4 – Edit Newsletter Option
Then you can enter header text in the 'Heading' field. This is by default 'Subscribe to our newsletter'.
You can also enter text that is to display below the header in the 'Subtext' option. The default for this is 'Promotions, new products and sales. Directly to your inbox'
Step 5 – Save
When you've completed the changes, you can click on the 'Save' button to complete the process.
Why Adding "Subscribe To Newsletter" Matters on Shopify
Direct Channel to Customers
Having a "Subscribe to Newsletter" feature creates a direct communication channel between the store and its customers.
Unlike social media or other platforms, email is personal and direct, ensuring messages aren't lost in the noise.
Building Long-Term Relationships
Newsletters aren't just about promotions or sales. They're a way to share stories, updates, and valuable content.
This consistent engagement helps in building a long-term relationship with customers, fostering trust and loyalty.
Cost-Effective Marketing
Email marketing, which includes newsletters, remains one of the most cost-effective marketing strategies.
With minimal investment, businesses can reach a large number of customers, ensuring a higher return on investment compared to other marketing channels.
Enhanced Customer Retention
Regular newsletters keep the brand fresh in the minds of customers.
By providing valuable content and exclusive deals, customers are more likely to return to the store, increasing the chances of repeat purchases and higher lifetime value.
Best Practices When Adding "Subscribe To Newsletter" On Shopify
Positioning the Signup Form
Place the newsletter signup form in a prominent location, such as the footer or header of the website. This ensures maximum visibility without disrupting the user's shopping experience.
Offering Incentives
Encourage signups by offering incentives like discounts, early access to sales, or exclusive content. This not only attracts subscribers but also gives them a reason to make an immediate purchase.
Ensuring Easy Opt-Out
While gaining subscribers is essential, it's equally crucial to provide an easy opt-out option. This builds trust and ensures compliance with email marketing regulations.
Mobile-Friendly Design
With a significant number of users accessing online stores via mobile devices, ensure that the "Subscribe to Newsletter" form is mobile-friendly, with a responsive design that looks and functions well on all devices.
Regularly Updating Content
Once subscribers are on board, keep them engaged with regular and relevant content. This could be updates about new products, educational content, or industry news. Fresh content keeps subscribers engaged and reduces unsubscribe rates.
Conclusion: How To Add "Subscribe To Newsletter" On Shopify
There are lots of reasons why you will want to use a mailing list. Just be sure that you're constantly growing that mailing list so you maximize returns and build your brand.
FAQs
How can I ensure my subscribers receive my newsletters in their primary inbox and not the spam folder?

It's essential to maintain a good sender reputation. Regularly clean your email list, avoid using spammy words in your content, and encourage subscribers to whitelist your email address. Additionally, always provide valuable content to keep engagement high.

What's the ideal frequency for sending out newsletters to my Shopify store subscribers?

Frequency matters: too often leads to unsubscribes, too rarely means forgotten. Start with bi-weekly or monthly newsletters, adapt based on engagement.

How can I measure the success of my newsletter campaigns on Shopify?

Key metrics to focus on include open rates, click-through rates, conversion rates, and unsubscribe rates. Shopify integrates with email marketing tools offering detailed analytics to refine your strategy.
Avi Klein
Vast experience in the online world. Shopify Expert, SEO expert, Web developer and consultant to several online companies. Read more about
our approach
to reviewing themes and apps.