How To Add 'Terms Of Service' On Shopify
Last modified: November 17, 2022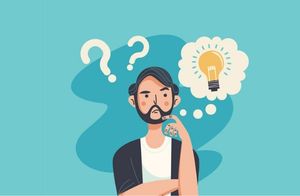 Having 'Terms of Service' on Shopify is really important. It tells customers what service they can expect from you and it can help protect you from customers demanding things that you're not prepared to give. For instance, you might state that you can only offer certain type of deliveries based on time of order or where in the world the customer is. If this is not mentioned in the 'Terms of Service' on your store, then customers could say that they're entitled to it, especially if other customers do get that service.
Adding 'Terms of Service' can also help with SEO. Google bots do look to see if you have this page. Plus, anyone who buys from you should have read your 'Terms of Service', although many shoppers do not.
There are numerous ways you can add a terms of service to your Shopify store. However, one of the most effective solutions is to create the page and enter the 'Terms of Service' yourself. Follow these steps to do that.
Recommended: The Best 11 Shopify Terms & Conditions Apps – [2023]
#
Name
Image

Get a Free Custom Shopify Store
1

I Agree ‑ Terms and Conditions

2

Terms Confirmation in Cart

3

I Agree To Terms ‑ Best Seller

4

Terms and Conditions Pop‑up

5

Terms and Conditions Popup

6

Terms and conditions by Saio

7

To The Moon+ Agree to Terms

8

Terms and Conditions Checkbox

9

Checkify ‑ Terms & Conditions

10

Terms and Conditions Checkbox

11

Terms and Conditions Plus+

Show More
Step 1 – Login To Your Shopify Dashboard
Step 2 – Create A New Page
Inside the admin section, head to the 'Online Store' section and then click on the 'Pages' option. Find the option and click on 'Add Page'.
Step 3 – Page Details
Enter a title for the page. It is recommended that you use 'Terms of Service'. This will clearly identify the page and its contents for search engines and customers.
Don't enter too much meta data. A brief description will do, ensure that it includes the word 'Terms of Service'. This is to prevent your 'Terms of Service' page out ranking other pages of your site on Google, while also telling Google what the page is about so it will help rank other pages on your site.
Step 4 – Adding Your 'Terms Of Service'
Now you need to write the 'Terms of Service' page content. You could hire a lawyer or copywriter to complete this task. However, there are lots of free templates you can use. Some of these will require an attribution to the original author, others won't. To find one, search for 'Terms of service/Terms and conditions, free template' on Google. This should bring up a list of acceptable examples.
Be sure to edit the document. Your company name, address, jurisdiction and specific terms should be edited for your own business. Be sure that you spend a good few hours on this task. Remember to think of services and specific exceptions you might make (i.e. delivering to non-mainland US States)
Step 5 – Set Visibility
Set the visibility of the page to ensure that it will be published on your site.
Step 6 – Save
Once you've completed the page click on the 'Save' button.
Step 7 – Add To A Menu
Ensure that you add the 'Terms of Service' page to a menu on your website. It is highly recommended that you add it to a footer menu. However, you can add it to the header menu, if you so wish.
Final Word: How To Add 'Terms Of Service' On Shopify
The 'Terms of Service' page is vital. It will protect you from facing customers complaining you haven't offered them the same service as others without warning. It can also help with ranking on Google. Adding the 'Terms of Service' page isn't challenging, it just takes a new page and the content.
Avi Klein
Vast experience in the online world. SEO expert, Web developer and consultant to several online companies.
Read more...
. Read more about
our approach
to reviewing themes and plugins.