How To Add Track My Order On Shopify
Last modified: December 2, 2021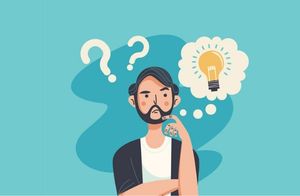 Customers want to know how long it is until they get their order. It's often one of the most asked customer service queries that you might get. And there's good reason. Some customers want their products for a birthday, wedding, or other special occasion. And they want to know that the package is going to get there on time.
There are two problems with this. First of all, you might not have that shipping information to hand. Secondly, it's very time consuming. Instead, you need to have a system where the customer can log onto your website and track their package at any time. This is where you can add one of the numerous order tracking apps to your Shopify store.
Recommended: What are the 10 Best Shopify Order Tracking Apps? – [2023]
#
Name
Image

Get a Free Custom Shopify Store
1

Order Tracking at your store

2

ParcelPanel Order Tracking Pro

3

Tracktor Order Tracking

4

Shipway ‑ Order Tracking

5

TrackingMore ‑ Order Tracking

6

Trackr Order Tracking

7

Order Lookup

8

AfterShip ‑ Track & Notify

9

Order Tracking in 60 Seconds

10

Best FAQs (Chat+Track+Contact)

11

TrackShip

12

Trackable ‑ Order Status

Show More
The Advantages Of An Order Tracking App On Shopify
Apart from offering customers an effective, convenient and accurate way to track an order, you can save time on customer service roles. This can help you to implement more email marketing, social media and other marketing activities to grow your business. It can also make you look like a bigger eCommerce company, something that can help build trust with your audience.
In fact, offering an order tracking feature on your website can help you build more sales because customers will like to see that.
What Kind Of Tracking App Can I Use?
There are numerous order tracking apps available on Shopify and it depends on your needs and budget on what app is best for your business. For instance, those who are shipping from the US can use apps that have fewer carriers but are specific to the US market. If you're dropshipping, then you might want to use an app that can handle a wide range of couriers.
There are also apps for all budgets. Some are free, others are a set monthly bill and others charge based on the number of times that customers have requested a status for a delivery. The choice of which is more appropriate for your store is up to you.
What Information Will I Need To Give To Enable Tracking?
Most order tracking apps require the customer only to provide an order number and email address. However, some will accept other information like the tracking number of the shipment. Therefore, it is really easy for the customer to get the information required. At the same time, when using a tracking app, you can actually use numerous carriers depending on who offers you the best deals.
Some tracking apps will integrate with over 500 carriers across the world. So, there is plenty of flexibility within your fulfillment model.
How To Improve Use Of The Tracking
There are numerous ways to improve the uptake from customers of the tracking. Ensure that you have the tracking option on a menu, often in the footer is the best location. Another option is to have a reminder of tracking an order within the order confirmation and during any order status update emails.
Final Word: How To Add Track My Order On Shopify
Adding a tracking option on shipments on Shopify is as easy as installing an app. There are several available; however, we really recommend Shipway, it supports more than 500 carriers and is highly recommended by the Shopify community.
Avi Klein
Vast experience in the online world. SEO expert, Web developer and consultant to several online companies.
Read more...
. Read more about
our approach
to reviewing themes and plugins.