How To Allow Or Disable Comments On Your Shopify Blog
Last modified: March 19, 2023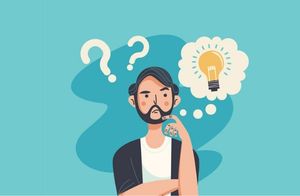 Blogs are a great way to reach out to audiences and create a community. They're also important marketing channels for selling your expertise, products, services, etc.. Blogs have been around for a long time and one of the most important features of the blog is the comments section.
The comments section gives readers the chance to take part in the conversation. They can thank the author for their suggestions, advice or ask further questions. Some commentators might also make their own recommendations to the topic that you've discussed.
However, that doesn't always mean that comments are a positive experience for your Shopify blog. Sometimes controversial subjects can get negative responses from audiences. Or bots can overload your comments section with irrelevant content and outbound links that could be harmful to your brand and anyone wanting to click on the link.
To prevent abuse of the comments section there are three options that you can use on Shopify: allow all comments, allow comments after moderation or disable all comments. These options can be enabled or disabled by you.
Recommended: The Top 10 Shopify Blog Themes
#
Name
Image

Get a Free Custom Shopify Store
1

Kinder

2

Ira

3

Maker

4

Parallax

5

Booster

6

Blockshop

7

Retina

8

Mobilia

9

Supply

10

Broadcast

Show More
How To Enable All Or Disable Comments On Your Shopify Blog
Here are the steps to enable all or disable comments on your Shopify blog.
Step 1 – Login
Login to your Shopify store using your store credentials.
Step 2 – Blog Posts
From the Shopify admin dashboard, click on the 'Online Store' option. This is located under the 'Sale Channels' section in the left hand menu options. From there you should select 'Blog Posts' to take you through to the blog management screen.
Step 3 – Manage Comments
Now you will see two options within the screen, 'Manage Blogs' and 'Manage Comments'. You want to select the 'Manage Comments' option.
Step 4 – Choose The Blog
Shopify sites allow you to have as many blogs as you want on each store. So each blog can have different settings. So click on the title of the blog that you want to edit.
Step 5 – Comments Management
In the blog details page, you will need to scroll down the settings until you find the option that reads 'Comments'. In this section you can select the option that you want most from the three previous mentioned (allowing all comments, allow comments after moderation and disable comments).
When you've made your selection, you can click on the 'Save' option.
Final Word: How To Allow Or Disable Comments On Your Shopify Blog
Comments in blogs are important, they can help with monetization, but not always desirable. It is highly recommended that you moderate all comments on your Shopify blog, to prevent spam from being published. You should reject any comment that has no real meaning to your store and links to another site. However, if there is true value to the comment and it adds to the conversation, you can allow comments with links, these are valuable members of your community.
Be sure that you understand however that this can have long term consequences. Managing all those comments can be very time consuming if you get a lot of traffic. If you become large enough, however, a member of your team can manage these comments. Or you can hire a VA to help you out.
And remember you can use this app to recommend other blog posts and improve the stickiness of your website.
Avi Klein
Vast experience in the online world. SEO expert, Web developer and consultant to several online companies.
Read more...
. Read more about
our approach
to reviewing themes and plugins.