How To Approve Or Delete Comments On Your Shopify Blog
Last modified: December 2, 2021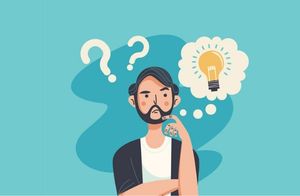 If you've allowed comments on your Shopify blog, but those submitting content will need to have their content reviewed before being published, you need to know how to approve or delete the comments.
At the same time, you might have some spam comments that have made it onto your blog by accident because of previous settings or someone accidentally allowed a spam comment before. These spam comments should be removed. They can harm your ranking on Google and erode trust with your audiences.
So, here are the steps to approve, delete and remove spam comments from your Shopify store.
Recommended: The Top 10 Shopify Blog Themes
#
Name
Image

Get a Free Custom Shopify Store
1

Kinder

2

Ira

3

Maker

4

Parallax

5

Booster

6

Blockshop

7

Retina

8

Mobilia

9

Supply

10

Broadcast

Show More
Step 2 – Blog Management Area
From the main dashboard, you need to click on the 'Online Store' and then when the new options appear, you should choose 'Blog Post' to get directed to the following steps to approve/remove comments.
Step 3 – Manage Comments
In the next page, you will find an option that reads, 'Manage Comments'. Click on this option and you will be taken to the comments management options.
Step 4 – Approve/Delete Comments
When you're on the 'Manage Comments' page, you need to find the 'Comment' section. This is where all the pending comments are located. Next to each of the comments waiting for moderation there are two options. One of them is an option that reads 'Approve'. Click on this one if you want to show the comment on the blog post. Click on the trash bin symbol if you want to delete the comment from your site. Be warned, you cannot undo the deletion of the comment once you've done it.
If you believe the comment is also a spam comment, you can also flag it. This will mark the user as a potential spammer and this can help protect your site in the future. This can also be done when the blog posts have had spam posts published on them previously.
Spam posts often have a high number of links on them or a poor amount of content with just one link. To help protect you, it's best to write a note on your terms and conditions page that you don't accept spam comments and you have the right to moderate, change and remove any comments as you wish.
Final Word: How To Approve Or Delete Comments On Your Shopify Blog
When it comes to managing your blog, you will need to not just write content and publish it online. You will also need to have comments. This proves that others are visiting your site and if you respond, then this can be a positive trust factor. However, you should not just accept all comments. You should have them in moderation. Therefore, it is important that you learn how to moderate your blog post comments.
Avi Klein
Vast experience in the online world. SEO expert, Web developer and consultant to several online companies.
Read more...
. Read more about
our approach
to reviewing themes and plugins.