How to Block/Blacklist Customers on Shopify
Last modified: March 12, 2023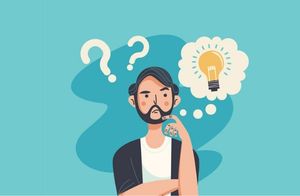 Whenever you're part of the eCommerce industry you have a few certainties that you will face. One of these is critical to the long term success of your business and can impact how much trust you've got with customers. The certainty you will face will be that at some point there will be a negative review, a mistake done by you and you will sometimes find a bad customer.
There are many different bad customers that you can come across. The first one is the customer that is never happy. They can have the best service and products and will still complain. This can be frustrating and it can seem very depressing to deal with this type of customer. However, these are not the worst type of customer that you will find.
The worst types of customers are the fraud, hackers or those who are involved in ransomware. This is something that is hard to prevent on a basic level. The nature of the internet is that your online store is open to everyone. However, there are ways that you can prevent the problem customers, like hackers, from causing damage to your website.
Recommended: 10 Best Shopify Geolocation Apps – [2023]
#
Name
Image

Get a Free Custom Shopify Store
1

EasyLocation ‑ GeoIP redirects

2

Geolocation

3

Geolocation Redirect

4

GeoIP Country Redirect/Blocker

5

Shipping Rates Calculator Plus

6

Currency Converter Ultimate

7

Product Inventory Information

8

Geolocation Redirects

9

Geolocation Express Redirect

10

Prime Visitor Redirect & Block

Show More
What are the Problems with Bad Customers?
There are several problems with bad customers for your website. In some cases, you might find that your website is hit with a chargeback. This is when the customer claims that they haven't received the product and the bank will take the money for the sale back and then a charge against you. You can use apps that can prevent this.
However, even if you use an app, too many chargebacks against your company can cause you to lose your business because you will cut significantly into your website's profits.
However, there are ways that you can prevent your website from becoming a victim from fraudsters. Here are your options.
Geolocation Blocker
The first thing that you can do is to block users from certain geographic areas from accessing your website. This could be customers from countries that you don't serve. For instance, if you sell to customers who reside in the US, why would you allow traffic from other areas of the world? So you can use a Geolocation Blocker app to prevent others from accessing your website.
This might annoy a few of your potential customers if you wanted to expand in the long term, but in the short term, it can prevent orders that can't be fulfilled from being made on your store.
The Fraud Report
Another option is to read your Shopify fraud report. Each order that is made on Shopify stores is processed through a fraud report. Reading a fraud report is easy and you can analyze the report to see which orders are risky. You can then process the orders which are less risky to your business.
You can combine the standard Shopify fraud report with fraud prevention apps that can help you analyze more details about your orders and be more accurate. Some apps will confirm potentially risky orders by sending an SMS to these customers, calling them or sending them an email.
Block Negative Customers
Sometimes you might need to make a manual change and block/delete the customer's account. This tactic is the last option to use. However, using the Shopify ban customer options can be a useful strategy if nothing else is working.
Final Word: How to Block/Blacklist Customers on Shopify
There are ways that you can prevent bad customers from shopping on your Shopify store. The first is to use a geolocation blocking app. The other is by using the Shopify fraud detection technology to detect orders that could cause harm to your brand or a fraud filter app. And if all else fails, you can delete negative customer accounts.
FAQs
How to Block Someone on Shopify

There are several ways to block someone on Shopify. One of the ways is to use geolocation targeting but there are several other ways we can use.

Can I Block a Customer on Shopify?

Short answer – yes, you can block a customer on Shopify. This page has a few solutions you can use.
Avi Klein
Vast experience in the online world. Shopify Expert, SEO expert, Web developer and consultant to several online companies. Read more about
our approach
to reviewing themes and apps.