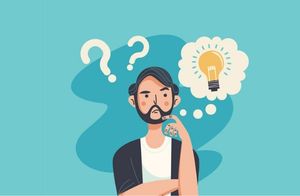 How to Block/Blacklist Customers on Shopify
Last modified: December 3, 2021
Whenever you're part of the eCommerce industry you have a few certainties that you will face. One of these is critical to the long term success of your business and can impact how much trust you've got with customers. The certainty you will face will be that at some point there will be a negative review, a mistake done by you and you will sometimes find a bad customer.
There are many different bad customers that you can come across. The first one is the customer that is never happy. They can have the best service, best products and they will still complain. This can be frustrating and it can seem very depressing to deal with this type of customer. However, these are not the worst type of customer that you will find.
The worst types of customers are the fraud, hackers or those who are involved in ransomware. This is something that is hard to prevent on a basic level. The nature of the internet is that your online store is open to everyone. However, there are ways that you can prevent the problem customers, like hackers, from causing damage to your website.
Recommended: The Top 10 Shopify Geolocation Apps – 2022
| # | Name | Image | |
| --- | --- | --- | --- |
| | Shopify | | More Info |
| 1 | EasyLocation ‑ GeoIP redirects | | More Info |
| 2 | Geolocation | | More Info |
| 3 | Geolocation Redirect | | More Info |
| 4 | GeoIP Country Redirect/Blocker | | More Info |
| 5 | Shipping Rates Calculator Plus | | More Info |
| 6 | Currency Converter Ultimate | | More Info |
| 7 | Product Inventory Information | | More Info |
| 8 | Geolocation Redirects | | More Info |
| 9 | Geolocation Express Redirect | | More Info |
| 10 | Prime Visitor Redirect & Block | | More Info |