How To Build Inbound Links For Your Shopify Store
Last modified: December 2, 2021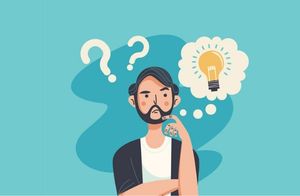 Ranking on Google and other search engines is really important. If potential customers can't find you, then you can't get them to be a customer. There are numerous factors that can influence your rank on search engines. Using the right keywords is important, and it's one of the main things that you should be concentrating on.
However, you should also be using inbound links for your SEO strategy.
What Are Inbound Links?
Inbound links are any links that are coming from a third party website to your own website. The more inbound links you have, the higher your rank should be on search engines, within reason. However, you have to be careful with your inbound link building. There are certain practices that aren't suitable for building links.
For instance, spamming sites that allow comments will be recognized by Google and other search engines. Your comments have to make sense and be in context. They should also add to the conversation and add value to the page.
And you shouldn't use link farms. These are sites that are designed to host hundreds of links to artificially improve another site's rank.
Finally, you shouldn't cloak links within content of other pages. This is a bad strategy that erodes the trust between you and a potential customers.
What Are The Best Inbound Link Strategies?
Here are the best inbound link strategies that you should undertake on a regular basis.
1. Gaining Organic Links
The first option is to gain organic inbound links by writing good content on your site and having others link to your site. This will happen naturally over time as you write more content.
Research has shown that writing more than 15 blog posts per month will yield significantly more inbound links, and better search ranking, than writing just one or two per month.
2. Asking For Them
If you can find others who have written content around your niche, you can speak to them and ask them if they're willing to link to one of your pages. Make it useful, like a link to a 'how-to' article on your blog. This tactic can go even better if you find they're linking back to a broken link on their blog in the first place.
3. Guest Posts
Write guest posts for companies and get them to link to your main website in your author profile or somewhere in the article. Don't overdo the linking in the article and remember to do some internal links for the host of the article. Sometimes you might need to pay to be able to publish on the site.
4. HARO
Another option is to use the Help A Reporter Out system. This is when reporters are looking for experts to increase the authority of articles they're writing. They'll ask a question, you can respond and it will be featured on their website with a link to your website and even some social media profiles. This is a free service and can be a great way to reach a very wide audience.
Final Word: How To Build Inbound Links For Your Shopify Store
You should be spending about an hour a week trying to build inbound links to your Shopify store. This is an important activity that will help you improve your rank on Google and other search engines. However, it isn't a quick fix. It will take time for results to show.
Avi Klein
Vast experience in the online world. SEO expert, Web developer and consultant to several online companies.
Read more...
. Read more about
our approach
to reviewing themes and plugins.