How To Cancel An Order on Shopify
Last modified: May 5, 2020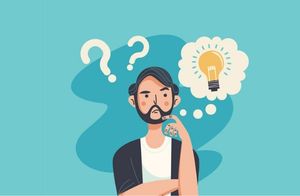 Sometimes customers may change their mind on an order. If you haven't dispatched the order already, then you can cancel the order manually within your Shopify dashboard. This allows you to keep your order screen organized.
When Can You Cancel An Order?
You can cancel an order if:
You've not collected a payment for the order.
A payment has been collected but no items have been fulfilled.
You can technically cancel an order that is fulfilled, but you would need to cancel the fulfillment manually. If you cancel the fulfillment in Shopify, this doesn't stop the process.
Any order that you cancel when a payment has been made, will need to have the payment refunded. This can be done in partial refunds. If the whole order is not refunded in one go, you can return to the order at a later date to issue further refunds.
Orders are often canceled because:
An order was fraudulent.
The customer decided they no longer needed the products.
The items are no longer available.
How To Cancel An Order On Your Shopify Store
Step 1: Log In
Log into your Shopify dashboard.
Step 2: Orders Tab
Go to the Orders tab in the dashboard.
Step 3: Find Order
Find the order that you need to cancel in the list of orders.
Step 4: More Actions
Click on the 'More actions' option and then find the option that reads 'Cancel order', click on this.
Step 5: Canceling The Order
If The Payment Has Been Captured
By default, a canceled order will be fully refunded. If you need to issue just a partial refund, then you can use either the product quantity boxes, the shipping field or the refund total field and change the refund amount.
Be sure to check the refund amount properly. The cancel order doesn't always take this into account and you may end up paying more to the customer than they paid to you. Refunds cannot be reversed, so be sure to double check the amounts.
If there are items within the order that you don't want to have added back to your inventory, then you should uncheck the 'Restock items' option.
If Payment Wasn't Captured
If the customer hadn't made a payment, then payment is voided. There is no payment collected from the customer and you can't issue a partial refund.
If you don't want items to be restocked in your inventory, then you can change the quantity of items in the order to 0.
You will then need to select a reason for the order cancellation. Be sure to be accurate with this information. It is important for business analysis. An email is automatically sent to the customer when an order is canceled. If you don't want this, then uncheck the 'Send a notification to the customer' option.
Step 6: Finish
Then all you need to do is to confirm the cancellation by using the 'Cancel order' button.
If you need more help with managing your orders, you can use Billbee, a great app for all your order management needs across channels.
Avi Klein
Vast experience in the online world. SEO expert, Web developer and consultant to several online companies.
Read more...
. Read more about
our approach
to reviewing themes and plugins.