How To Change The 'Add To Cart' Button On Shopify
Last modified: December 2, 2021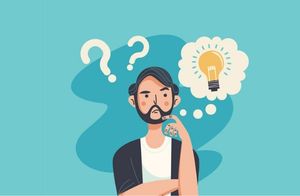 Different niches will have audiences that have different preferences. For instance, many online fashion stores are often black and white, pet food suppliers often use very earthly colors and other niches have their own color schemes that are best.
However, it isn't just the store colors that are important. The 'Add To Cart' button is very essential when it comes to conversion. The right color can improve conversions as it draws the attention of the audience.
Recommended: The 10 Best Shopify 'Buy Button' Apps – [2023]
#
Name
Image

Get a Free Custom Shopify Store
1

One‑Click Checkout

2

Juvico Quick Buy & Upselling

3

DropiSkip ‑ Skip Cart

4

Ultimate Sticky Add to Cart

5

Sticky Add To Cart + Buy Now

6

Buy Me ‑ Buy Button

7

Buy Button channel

8

Instant Checkout ‑ Buy button

9

Vivid Buy Button

10

Sticky Add to Cart Buy Button

Show More
What Colors Work Best?
Red is often seen as a very effective color scheme. It draws the attention of the eye and is often associated with high energy action. However, for some businesses, like those within nature or the environment, green is best. And those within business often find blue is the best.
However, every brand is different. Your brand might need a specific color that other brands don't use. Or, you may need a different shade.
What About Other Elements Of The 'Add To Cart' Button?
In addition, you might need to change the text within the 'Add To Cart' button. Some brands might find the 'Add To Cart' message less effective and instead opt for the 'Buy Now' message. You should also try to make your cart sticky.
A sticky cart is one that will float down the screen as the customer scrolls down. Therefore, the customer can always add the product to their basket, regardless of where they are on the screen.
Finally, you should look at adding animations to your cart. This can make your shop seem more interesting. There are several animations that can be added to your store. You could have the product fly into the basket sign at the top of the webpage or just have the button shake.
How To Add These Elements To Your Add To Cart Button
While changing code is one of the most obvious ways to make changes to your 'Add To Cart' button. There are much easier ways that you can make the changes and that is using an app. There are several apps that are available that can allow you to change the color, text, add animations and make it sticky. Here are a few apps to consider:
You can find the instructions to add an app to your store here.
How Do You Know Which Option Is Best For Your Brand?
The biggest challenge is knowing which 'Add To Cart' button settings will work for your brand. However, there is a simple solution to this and that's to use an A/B testing app. The best option for this is:
Final Word: How To Change The 'Add To Cart' Button On Shopify
Changing your 'Add To Cart' button on your website can yield really good results. While using coding is a great option, it isn't always the easiest and if you make an error in the coding, you can break your website. Therefore, you should use an app that can help you change the 'Add To Cart' button.
Avi Klein
Vast experience in the online world. SEO expert, Web developer and consultant to several online companies.
Read more...
. Read more about
our approach
to reviewing themes and plugins.