How to Change the Author Name on your Shopify Blog
Last modified: May 26, 2023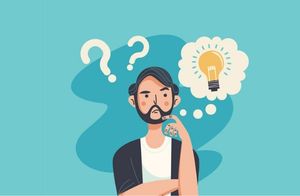 If you're not already doing it, blogging is great for business. Companies that are publishing more than 15 blogs per month are getting higher levels of traffic, better ranking and more leads than those who are publishing than one blog post per month.
However, writing 15 blog posts per month can be challenging. Especially when it is best to have blog posts that are more than 1500 words long. That is why it can be good to have a content writer who will work with you to build a great marketing strategy and write those blogs. Content writers are also experts in their trade, they can create the best content that can rank highly on Google and convert traffic.
However, if they have their own account, then any content that they publish will be in their name. There are some advantages to this. If you're writing some content yourself, then having multiple authors for your blog has proven to build trust with audiences and improve blogging results. Better results will help you to monetize your blog.
But you might not want to do this. You might want to take all the writing credit yourself for branding reasons or prestige. Therefore, you will need to know how to change the author name on your Shopify blog.
Recommended: 16 Best Converting Shopify Themes [Dec, 2023]
#
Name
Image

Get a Free Custom Shopify Store
1

Debutify

2

Symmetry

3

Palo Alto

4

Korando

5

Atlantic

6

Mavon

7

Grid Theme

8

Everything

9

Luce

10

BoosterTheme.com

11

Retailer Multipurpose Fastest Converting Shopify Themes

12

Polaris

13

Pop

14

Plain

15

Shoptimized™ - Highest Converting Shopify Theme

16

Jumpstart

Show More
How to Change the Author Name on a Blog
Shopify doesn't currently allow you to show an author name on a blog without either party being a staff member, admin or account owner. Only these membership levels are entitled to be displayed within the author section.
If you've got a guest author on your blog, which is a great idea, you will have to make them an account for their name to be attached to the blog. This account would need to be permanent, because as soon as you delete the account, the author name reverts to the next available author, whether that is you or another staff member.
As guest blogging is really important for many merchants, it has become a highly requested feature for the eCommerce platform. This is something that Shopify are looking into. But until this happens, some apps allow you to complete the process instead.
Using an App to Change the Author Name on a Blog
Custom Authors is an app that will allow you to add multiple custom authors to your website without making a change to your theme's code. This can be really useful if you have multiple Shopify blog commentators or contributors. Or if you have guest authors who might contribute once and then leave.
The app works with all themes and apps available on Shopify. Nor will you have to worry about ISO codes or IP addresses, the app can sort all of this out. And Custom Authors can be used across blogs.
Final Word: How to Change the Author Name on your Shopify Blog
Having multiple authors on one blog is a great strategy, but it isn't always easy to have the authors correct on the blog. While this is being looked into by the Shopify development team, you can make the changes yourself using a great app that can help you manage everything.
Avi Klein
Vast experience in the online world. Shopify Expert, SEO expert, Web developer and consultant to several online companies. Read more about
our approach
to reviewing themes and apps.