How To Change The Search Engine Listing For A Webpage On Shopify
Last modified: March 19, 2023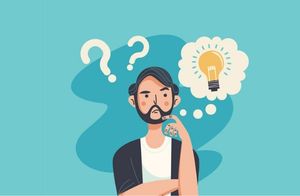 When you create a webpage, you will have an automatic information for Google and other search engines. This information can be important for helping you to rank your website and get traffic on to your site. However, you might not like the search engine listing. Most people think they can't change this, but this is untrue.
In fact, changing the search engine listing can have two important consequences. The first is that it can change your ranking on search engines, for better or worse. And this can be different for each keyword or search query. For instance, one keyword might see a rise in ranking, but another keyword might see a decline. So you will need to decide which keyword is most important for you.
So, here are the step-by-step instructions to change your SEO, like meta tags, to get them different on Google and other search engines.
Step 2 - Pages
Then you need to go 'Online Store' that is located on the left hand side of the admin page. Then choose the 'Pages' option on your website. This will take you to the list of pages that you've published on your website.
Step 3 – Enter The Page
On the list of pages of your website, select the page that you want to change the search engine listing for. All you have to do is to click on the title of the page.
Step 4 – Edit Website SEO
Now you can scroll down the page to view the search engine listing preview section. This is very close to the bottom of the page. Click on the 'Edit Website SEO' on the option.
You can then delete the old page title and replace it with something new. Remember that it is best to keep the title to less than 55 characters long. You can skip this step if you're happy with the title, but it can always help to change the title if it isn't working for your website.
Then you can change your meta description. This is what is on the page in a couple of sentences and the character limit is 320 characters. The meta description should have at least one keyword, readable by humans and be relevant to the page.
Finally, you can then edit the URL and handle section. This however runs several risks. For instance, it might break some links and cause a lot of work. So unless it is necessary, you should not do this.
Step 5 – Save
When you've made all the changes that you want to do, click on the 'Save' option to keep the changes.
Final Word: How To Change The Search Engine Listing For A Webpage On Shopify
When it comes to traffic, nothing works better than organic search. It can bring in more than two thirds of your traffic and has a great conversion record. So learn how to edit the search engine listing information for your Shopify website in order to ensure that your site can rank as high as possible.
If you need further help with your SEO, you can try using SEO Booster.
Avi Klein
Vast experience in the online world. SEO expert, Web developer and consultant to several online companies.
Read more...
. Read more about
our approach
to reviewing themes and plugins.