How to Change the Store's Default Currency on Shopify
Last modified: December 3, 2021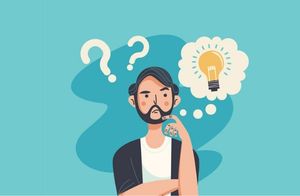 Shopify, by default, has the currency set to US Dollars. But this isn't applicable to all stores. You might have several stores for different areas of the world. For instance, you might have a US store, UK store, EU Store, Australian store, etc… For each of these stores, you're going to want to have a unique default currency that matches the local currency.
You can do this really easily within the Shopify environment without needing any apps. In this article, we will teach you how to change your default currency on a store. This article can also serve as a way to offer customers a chance to change the currency to one that they prefer. However, for this, you might want to use one of the currency converter apps like this one here.
Anyway, here are the instructions.
Recommended: 12 Best Shopify Currency Converter – [2023]
#
Name
Image

Get a Free Custom Shopify Store
1

BEST Currency Converter

2

Currency Converter Box - BEST

3

Currency Converter+

4

Coin Currency Converter

5

Auto Currency Switcher

6

ALPHA Currency Converter

7

VITALS | 40+ apps in one

8

Dynamic Currency Converter

9

VITALS Currency Converter

10

Currency Converter HQ

11

Power Currency Converter

12

Bold Multi-Currency

Show More
Step 1 – Log In
Log into your Shopify store's admin section. This will take you to your Shopify store's dashboard.
Step 2 – Themes
Now in the Shopify admin panel you need to go to your 'Online Store'. Then choose the 'Themes' tab and then click on the 'Customize Theme' button. This is on the top right corner of the window that pops up.
Step 3 – Money Options
Now you need to scroll down and click on the tab that reads 'Money Options' to view the current currency settings. In this section, you can display a currency selector on your store. This allows customers to choose the currency they would like to buy the products in. While this is a good option, it is probably better to use one of the currency converter apps that can help you get real-time currency conversions.
However, if you wish to select the Shopify default currency for your site, you can add as many currencies as you would like. You can separate them with a space. Be sure that you're using the ISO 4217 3-letter currency code to ensure that your currencies display correctly.
Be sure that you mark which of the currencies you have on your list as the default currency.
Step 4 – Publish Changes
When you've completed the above-mentioned steps, save the work that you've done by clicking on the 'Save' option.
Final Word: How to Change the Store's Default Currency on Shopify
While this article has been about how to change the default currency on your Shopify store, it can also be used as a way to have multiple currencies on your website. Though this is not the best option for many businesses. Instead, you might want to have one of the top Currency conversion apps that is available on the Shopify apps store.
There are free and premium versions available on the store. They can not only give you a wide range of options for currency selection but can include easy to select and choose from options (like using flags) as well as up-to-date conversion ratios that regularly update to ensure you're not missing out. This can save you time finding the international code for any currency that you have on your website.
Avi Klein
Vast experience in the online world. Shopify Expert, SEO expert, Web developer and consultant to several online companies. Read more about
our approach
to reviewing themes and apps.