How To Clean Your Email Marketing List For Better Shopify Profits
Last modified: December 2, 2021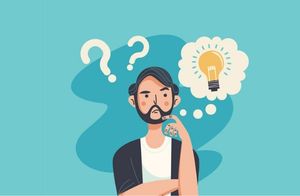 Email marketing is one of the most profitable ways that you can market your website. For every $1 that you spend on email marketing, you can often find returns of about $38. There are many apps that can help you build your mailing list, for example there is Sales Rocket and Vitals. These are good apps that offer numerous functions.
However, there aren't many apps that can help you clean your email marketing list. And this is a really important task that needs to happen at least every three months.
Why Is It Important To Clean Your Email Marketing List?
When you have a large email marketing list, sending content to these people periodically is going to be expensive. However, not everyone is going to open your emails. In fact, most people won't. The best open rates within eCommerce are only at 30-35%. While these are the same contacts all the time, some contacts on your list just aren't engaging with your content.
Getting rid of these people who aren't engaged with your content can help reduce costs for your campaigns, earning you more profit and higher ROIs. In addition, if you're sending out lots of mail that is bouncing, this can harm your email server's reputation. Therefore, regularly cleaning your list is very important.
How To Clean Your List
Here is a quick guide to how you can clean your email marketing list.
Step 1 – Identify Those Contacts That Bounce
The first thing to do is to identify the contacts on your list that haven't received your emails. There are two types of bouncing (when the email is rejected) when it comes to email marketing: hard and soft. All hard bouncing should be removed immediately, these email addresses either no longer exist or the email server blocked your emails.
Soft bounces are typically a temporary block; possibly from an email account being stuffed or a problem within the contact's server. This can be overcome in time, but not always. If the contact has soft bounced for three-six months consistently, then the mailbox isn't in use.
Step 2 – Send Out Re-engagement Campaigns
Next you can send all other non-responses a re-engagement campaign. This is where you give those who haven't opened an email within the last three months a special email enticing them back. You can include a coupon or discount code for participating to encourage them to come back.
A re-engagement campaign can consist of between one and three emails.
Step 3 – Remove Old Contacts
Anyone who doesn't respond to your re-engagement campaign should be deleted off the mailing list. While it is sad to lose contacts, at the same time, it is important to only send emails to those who are useful contacts.
Final Word: How To Clean Your Email Marketing List For Better Shopify Profits
Regularly checking your email marketing list for old contacts and those not responding any more is important. Removing them prevents excessive costs on your email marketing which aren't valuable. At the same time, you can avoid losing too many contact by, at first, properly segmenting your email marketing list and secondly by using a re-engagement campaign to bring those who don't respond back to keeping in contact with you.
Avi Klein
Vast experience in the online world. SEO expert, Web developer and consultant to several online companies.
Read more...
. Read more about
our approach
to reviewing themes and plugins.