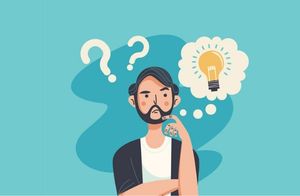 How to Conduct Keyword Campaigns for Shopify
Last modified: December 5, 2021
The ranking of your website is still all about keywords. While there are other factors like having a mobile-ready website, good internal and external linking and a regular blogging profile, keywords are an essential part. However, knowing what the best keywords for your website are can be challenging. So here are some suggestions on how you can build a good Keyword strategy for your Shopify website.
Recommended: 18 Best Shopify SEO Apps – 2023
| # | Name | Image | |
| --- | --- | --- | --- |
| | Shopify | | More Info |
| 1 | SEO Booster ‑ SEO Marketing | | More Info |
| 2 | Shopify SEO Suite by AVADA | | More Info |
| 3 | Plug In SEO | | More Info |
| 4 | SEO Manager | | More Info |
| 5 | Benchmark Hero | | More Info |
| 6 | SEO Doctor | | More Info |
| 7 | Ultra SEO | | More Info |
| 8 | SEO Products Optimizer | | More Info |
| 9 | Smart SEO | | More Info |
| 10 | ReloadSEO | | More Info |
| 11 | SEO Image Optimizer | | More Info |
| 12 | JSON-LD for SEO | | More Info |
| 13 | SEO Expert Pro | | More Info |
| 14 | SEO Images All-In-One SEO | | More Info |
| 15 | SEO Ranger | | More Info |
| 16 | All In One SEO Optimizer | | More Info |
| 17 | SEO Assistant by Buymaxx | | Inactive |
| 18 | SEOMetriks Marketing Tools | | Inactive |
Use the Right Tools
Numerous tools can be used to find out what your website is ranking for and what terms you should be ranking for. You can use things like Ubersuggest that can tell you the best keywords related to one or two that you suggest. It will also tell you the number of searches done per month and the keyword competition that you have for that.
When using Ubersuggest you're looking for keywords that are high in search but low in competition. This can be tough, but it is better to have lots of lower-level keywords with less competition than one single keyword that has high competition.
In some niches, however, you can find that powerful keywords have been ignored by competitors.
Use Customers
Customers on your emails, live chat and social media are using the language that they use in searches. This can be a good clue, it is the language of your customers that you want to include on your website, not that of your niche's jargon. Customers hate jargon, they want to read things in their own language.
So you can monitor communications from customers to see what they're using to describe products/services and more.
Google
Google has numerous tools that can be used to find out what keywords are being used. The first is Google Advertising. Within this tool you can search for keywords and it will recommend several keywords that are being used by customers.
Another tool is the Google Search Console. This is a reactive tool that shows what your website is listing for. Then you can use this tool to decide where to put more effort into growing your website's traffic and search ranking.
Competitors
Another option is to look at the keywords that your competitors are using. If they're all using a keyword, then there must be something about the keyword that is being used. If your competitors are using a wide variety of keywords, then you might want to look at your website's strategy.
Be sure not to copy any content, even meta titles or descriptions from competitors. You need to develop your own strategy. And you might want to change keywords slightly to align them with your specific brand to distinguishes you from other brands in the same niche.
Long Keywords
You might already have a long list of keywords that you can use and know will help you rank highly. However, you need to differentiate yourself from the competition. This is where you can use long-tail keywords to help you build a better market position. Long-tail keywords are like mini lines that are used as keywords.
Example:
Keyword: SEO
Long-tailed Keyword: Top SEO tips 2021.
Using long-tailed keywords is aligned to user search behaviors and therefore helps you rank higher.
Final Word: How to Conduct Keyword Campaigns for Shopify
There are many ways that you can build a better keyword strategy when starting your Shopify store. Just be sure that you're also using the best SEO apps like SEO Booster or others to build better Shopfiy stores that rank for your niche.
Offers & Promos