How to Connect a Domain to Shopify?
Last modified: March 10, 2020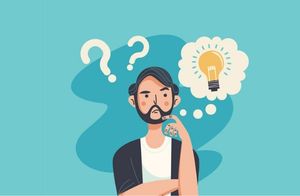 Let's start this post off by explaining what a domain is. Most of you probably already know but for those of you that don't, don't worry, we'll explain. A domain is a URL where your customers will go in order to access your store. Now in this case we say "store" because we're talking about Shopify but domains are used for any kind of website, Yahoo, Gmail, Walmart, any site you can think of has a domain so people can actually access the site and know how to get there. So of course, your Shopify online shop needs a domain so you can actually get visitors to your site and turn those visitors in to happy customers, but how do you go about doing that? Let's find out.
How Do I Add My Existing Domain to My Shopify Store?
To do this is super simple, just follow the four easy steps below.
Login to your Shopify admin panel
Select "Online Store", followed by "Domains"
Click "connect existing domain"
Insert your one of a kind domain name into the text field and click "Next"

How Do I Set Up My Domain to Connect it to My Shopify eCommerce?
This part is a little confusing but just follow carefully and you'll be able to do it.
If you have purchased your domain through a third party you will need to edit your DNS settings so your A record points to Shopify's IP address, which is 23.227.38.32 (you always need to set your CNAME record to point to shops.myshopify.com)
Login to your domain account
Once you are in your account admin/domain management section/DNS configuration, find your DNS settings
After that you'll need to enter your A record to point to Shopify's IP address. In order to do this: enter "@", or A record, then enter Shopify's IP address as the destination for the A record
Save A record
Go to the CNAME record in DNS settings
Change the CNAME record to point to shops.myshopify.com
Save the CNAME record
After you've done all this make sure to verify the connection in Shopify. To do this just click Verify Connection on your Shopify admin panel.
Now you know how to connect your very own domain to your Shopify online shop. Now people will be able to find your site and make purchases from it so your business can grow and succeed.
Avi Klein
Vast experience in the online world. SEO expert, Web developer and consultant to several online companies.
Read more...
. Read more about
our approach
to reviewing themes and plugins.