How to Connect a Domain to Shopify?
Last modified: October 25, 2023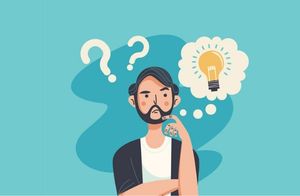 Let's start this post off by explaining what a domain is. Most of you probably already know but for those of you that don't, don't worry, we'll explain. A domain is a URL where your customers will go in order to access your store. Now in this case we say "store" because we're talking about Shopify but domains are used for any kind of website, Yahoo, Gmail, Walmart, any site you can think of has a domain so people can actually access the site and know how to get there. So of course, your Shopify online shop needs a domain so you can actually get visitors to your site and turn those visitors into happy customers, but how do you go about doing that? Let's find out.

Key Takeaways
1
A domain is a URL where customers access your store.
2
Domains are essential for any website, including Shopify stores.
3
Successfully connecting a domain can boost business growth and success.
How Do I Add My Existing Domain to My Shopify Store?
To do this is super simple, just follow the four easy steps below.
Login to your Shopify admin panel
Select "Online Store", followed by "Domains"
Click "connect existing domain"
Insert your one of a kind domain name into the text field and click "Next"

How Do I Set Up My Domain to Connect it to My Shopify eCommerce?
This part is a little confusing but just follow carefully and you'll be able to do it.
If you have purchased your domain through a third party you will need to edit your DNS settings so your A record points to Shopify's IP address, which is 23.227.38.32 (you always need to set your CNAME record to point to shops.myshopify.com)
Login to your domain account
Once you are in your account admin/domain management section/DNS configuration, find your DNS settings
After that you'll need to enter your A record to point to Shopify's IP address. In order to do this: enter "@", or A record, then enter Shopify's IP address as the destination for the A record
Save A record
Go to the CNAME record in DNS settings
Change the CNAME record to point to shops.myshopify.com
Save the CNAME record
After you've done all this make sure to verify the connection in Shopify. To do this just click Verify Connection on your Shopify admin panel.
Connecting a Domain to Shopify Benefits
Professionalism and Branding
Connecting a custom domain to a Shopify store elevates the brand's professionalism. A unique domain name, rather than a generic Shopify subdomain, makes a store stand out and is easier for customers to remember.
Improved Search Engine Ranking
Search engines often favor custom domain names over subdomains. A domain can enhance a store's SEO, leading to better visibility on search engines and potentially driving more organic traffic.
Enhanced Trust and Credibility
Customers tend to trust websites with custom domains more than those with generic subdomains. It can signal to customers that the business is established and trustworthy, potentially leading to increased sales and customer loyalty.
Flexibility for Future Growth
Owning a domain provides flexibility. If a business decides to move from Shopify to another platform in the future, the domain can move with it, ensuring continuity for customers and maintaining the brand's online presence.
Things to Consider When Connecting a Domain to Shopify
Domain Availability
Before settling on a domain name, ensure it's available for purchase. Some desired domain names might already be taken, so it's essential to have alternative names in mind.
Domain Renewal Costs
While some domains might be affordable initially, their renewal costs can be significantly higher. It's crucial to be aware of these recurring costs to avoid unexpected expenses in the future.
Domain Transfer Restrictions
Some domain registrars might have restrictions or waiting periods for transferring domains. If there's a possibility of switching platforms or registrars in the future, it's essential to be aware of these limitations.
Domain Name Relevance
The chosen domain should be relevant to the business and easy for customers to remember. Avoid using complex words or phrases that might be difficult for customers to spell or recall.
Security and Privacy
Ensure that the domain registrar offers robust security features, such as domain locking and WHOIS privacy. These features can protect the domain from unauthorized transfers and keep personal information private.
Conclusion: How to Connect a Domain to Shopify?
Now you know how to connect your very own domain to your Shopify online shop. Now people will be able to find your site and make purchases from it so your business can grow and succeed.
FAQs
Can I connect multiple domains to a single Shopify store?

Yes, you can connect multiple domains to one Shopify store. However, one will be set as the primary, and others will redirect to it.

Do I need to renew my domain if it's connected to Shopify?

Yes, domains need to be renewed periodically, regardless of their connection to Shopify. Ensure timely renewal to prevent domain expiration.

Can I transfer my domain from another platform to Shopify?

Yes, you can transfer your domain from another provider to Shopify. Follow Shopify's domain transfer guidelines to ensure a smooth transition.
Avi Klein
Vast experience in the online world. Shopify Expert, SEO expert, Web developer and consultant to several online companies. Read more about
our approach
to reviewing themes and apps.