How To Create A Compare at Price for a Sale On Shopify?
Last modified: May 13, 2023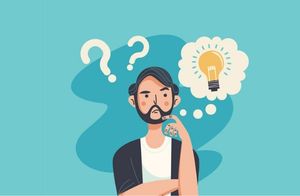 Sales are fantastic ways to get you more revenue on your store over a shortened time. Almost all eCommerce stores will have sales at particular periods, and these aren't the same as discounts. Discounts are when a customer has to enter a code or be provided with an opportunity to get something because they take another action (multi-buy for instance). A sale is an automatic price cut on a set of products that is determined to be good for everyone.
Using sales is an almost must. Customers expect them at set times, like after Christmas or Black Friday. However, that doesn't mean that you have to be irresponsible with them. If done correctly, your store can benefit from significant increases in conversions, revenue and profit. However, if you don't have the best strategy, then your sales will end up costing you lots of money and could threaten the financial future of your business.
Recommended: 16 Best Converting Shopify Themes [Dec, 2023]
#
Name
Image

Get a Free Custom Shopify Store
1

Debutify

2

Symmetry

3

Palo Alto

4

Korando

5

Atlantic

6

Mavon

7

Grid Theme

8

Everything

9

Luce

10

BoosterTheme.com

11

Retailer Multipurpose Fastest Converting Shopify Themes

12

Polaris

13

Pop

14

Plain

15

Shoptimized™ - Highest Converting Shopify Theme

16

Jumpstart

Show More
Advantages of Creating a Sale on Shopify
When it comes to creating a sale on Shopify, there are plenty of reasons to do so. The first is the realization that you can experience an increase in traffic. Customers will want to visit your store more when there is a sale on and advertising on Facebook and other apps will help you do this. In addition, sales help with conversions, so you can experience a greater number of sales.
Also, for those that have seasonal products (like clothes, food, etc.) sales are a good way to monetize inventory that would otherwise be left in a warehouse, not selling. If you can sell those products, even if at a slight profit, then you can re-invest the cash for a better inventory that will sell in the new season.
To help you make the sale, you can use a compare feature that shows the original price and the sale price.
How To Create A Compare at Price for a Sale On Shopify?
Here are the instructions to create a compare at price sale on Shopify.
Step 1 – Log In
The first step is to log into your Shopify store.
Step 2 – Products
From the admin page of your Shopify store, you need to click on the 'Products' option that is on the left. Then you need to go to the 'All Products' option.
Step 3 – Product Name
Find the product where you would like to display the sale price next to the previous price. Click on the name to be taken through to the product page.
Step 4 – Original Price
Go to the price section and then enter the original price for the product at the 'Compare at Price' textbox.
Step 5 – Sale Price
Then you must enter in the sale price for the product. You need to do this on the 'Price' textbox. The new price, sale price, must be lower than the value in the 'Compare at Price' box.
Step 6 – Save
When you've completed the task, you can click on the 'Save' button.
Final Word: How to Create a Compare at Price for a Sale On Shopify?
Sales are a great way to increase the revenues on your store, get rid of old stock and keep your business going. To help with conversions when you're having a sale, it is a good idea to show the old price and the sale price. This comparison tells the customer how much they're saving.
In this article, we showed how you can create a compare at price for sale products on Shopify. You can also run sales using several apps, including this one here.
Avi Klein
Vast experience in the online world. Shopify Expert, SEO expert, Web developer and consultant to several online companies. Read more about
our approach
to reviewing themes and apps.