How to Create a Fixed Value or Percentage Discount on Shopify
Last modified: February 9, 2023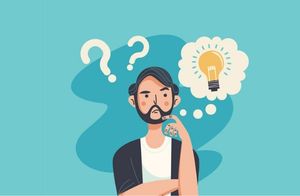 Discounts are an important part of marketing your online business. Customers find them attractive and some customers won't complete a purchase unless they find a discount. Discounting can also be a good way for you to build a brand and grow long term profits. Discounts offer new customers a less risky way to try your brand. If you offer them good service, you might get their loyalty, and selling to existing customers is far cheaper and more profitable.
So, how can you create fixed value or percentage discounts on Shopify?
Step 1 – Login
First thing, login to your Shopify Dashboard using your credentials.
Step 2 - Discounts
On the left-hand side of the screen, you will find an option that reads 'Discounts'. This has a percentage-badge icon on it. You can click on that.
Step 3 – Click Create Discount
Now you can click on the button that reads 'Create Discount'. This is at the top right of the screen.
Step 4 – Configure Discount Attributes
Now you can create the discount attributes. To do this, go to the code section. There are several areas here with different attributes for your new discount. You need to complete each of these carefully.
Discount code: Create a new code that your customers will have to enter to apply the discount at the Checkout. You can also click on the option to 'Generate code' automatically if you want to.
Options: In this section you can choose the type of discount. You can choose between a percentage or fixed amount and then enter in the value of the discount.
Applies to: This field allows you to set some rules for the discount. You can set the discount to apply to all the products in the store. Or you can set it to apply only to products within a specfic collection or a specific product (great for new releases). For the collections or products, you will need to click on the 'Browse' option to find them.
Minimum requirement: Now you can select the threshold that your customers must have in their cart for the discount code to be applied. This can be either by the purchase amount or number of items within the cart. You can choose the option and the value in this section.
Customer eligibility: Select which individual or groups of customers can apply for the discount. You might need to create customer groups for this to work.
Usage Limits: Set the number of times that the customer can use the discount. You might also want to limit the number of times the discount can be used in total across the whole store by all the customers. For instance, when you offer the first 200 customers a discount but not those within the first 200.
Active dates: Enter in the dates that the discount is available.
Step 5 – Save
After you've completed the above steps, you can save the discount. Now the discount will be active (as long as the date you set started from now) and you can promote your coupon.
Final Word: How to Create a Fixed Value or Percentage Discount on Shopify
Create a discount on Shopify to encourage more conversions on your websites. Shopify has some great functionality for this, but you can get more functionality with this great discount app here.
Avi Klein
Vast experience in the online world. SEO expert, Web developer and consultant to several online companies.
Read more...
. Read more about
our approach
to reviewing themes and plugins.