How to Create a Subdomain on Shopify
Last modified: December 3, 2021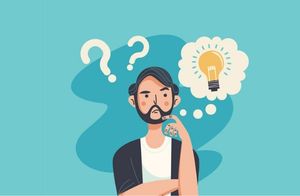 Subdomains can be a great way for you to host numerous different features on your website. For instance, you might want to host a separate blog or a forum on a subdomain. Or perhaps you would like to sell internationally and would like subdomains for different countries or languages for your audience.
Another option is that you would like to have a subdomain for a website that is for members, loyal customers or wholesale customers. Is this possible on Shopify? And if so, how can it be done.
Recommended: 11 Best Shopify Wholesale Apps [Dec, 2023]
#
Name
Image

Get a Free Custom Shopify Store
1

Order Limits ‑ MinMaxify

2

OrderLogic ‑ Min & Max Limits

3

MinCart ‑ Min Max order limits

4

Wholesale Personalized Pricing

5

Syncee ‑ Global Dropshipping

6

Importify ‑ Easy Dropshipping

7

Orderhive Inventory ‑it's FREE

8

Quantity Breaks & Discounts

9

QD (Quantity Breaks/Discounts)

10

Bold Quantity Breaks

11

Order Minimum App - Inactive

Show More
How to Create a Subdomain
When you buy your shop's domain from Shopify, you're given the configuration for two subdomains and the root domain. For instance, you will get example.com (root domain), www.example.com and shop.example.com.
If you're looking to add another subdomain to your Shopify store, you will have to add a CNAME resource record using the OpenSRS interface. To find the information that will allow you to do this, you will need to find the original documentation that you got when you purchased your domain from Shopify.
Then you can set up your subdomain on Shopify by following these steps.
Step 1 – Log in
The first step is to log into your website.
Step 2 – Create Collections
Now you need to create a collection that will be displayed on your subdomain. For instance, if you're offering premium packages for those who are loyal to your brand, you could label this as a 'Premium' collection.
Step 3 – Set Domain Forwarding
Now you can set the domain forwarding record for the subdomain. The destination URL has to be directed to the collection that you've created in step 2.
Step 4 – IP Address
When you've done step 3, you will be presented with an IP address. This should be used when you create a record for your subdomain.
In some cases, you will find that the IP address will not display. This is a glitch and it's not anything that you've done that has caused this. If you do encounter this problem, then you can speak to the Shopify support team. They will be able to see and give you the IP address to help.
Final Word: How to Create a Subdomain on Shopify
Creating a subdomain on Shopify is really simple. You do need your own custom domain, but this isn't too challenging to get for you. Use the steps above to get your subdomain going.
Avi Klein
Vast experience in the online world. Shopify Expert, SEO expert, Web developer and consultant to several online companies. Read more about
our approach
to reviewing themes and apps.