How to Create a URL Redirect on Shopify
Last modified: December 2, 2021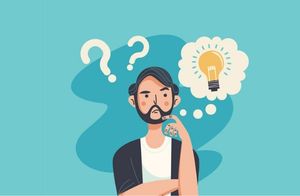 When you want to change a URL on your Shopify store there might be some problems. Customers who regularly visit the page might get a 404 error when they try to enter in the old URL. This can make them abandon your brand and website. Therefore, you want a way to get the customers to the new URL.
This is done by creating a URL redirect on your Shopify store.
Recommended: The 10 Best Shopify Redirect Apps – [2023]
#
Name
Image

Get a Free Custom Shopify Store
1

Broken Link 404/301 Redirect

2

EasyLockdown ‑ Page Locks

3

DropiSkip ‑ Skip Cart

4

B2B Login Access Management

5

COD Order Verification

6

Countdown Timer by POWr

7

GeoIP Country Redirect/Blocker

8

GeoIP Country Redirect

9

IP Blocker & Country Redirect

10

Geolocation Redirect

Show More
Why Would you want to Create a New URL?
There are many reasons why you might want to create a new URL for a particular page. One might be for SEO reasons. Keywords that are better suited for your page might need to be added to your page. Therefore, you will want to change the URL. Or perhaps you've released a new version of a product/service and want those visiting the old one to visit the new one.
You might also have realized there was a mistake in the old URL. Therefore, the new URL corrects the mistake.
By creating a new URL and then redirecting visitors, you can keep the loyalty of your customers and not get too many 404 errors on your website.
How to Create a URL Redirect
Here are the instructions on how you can create a URL redirect on your Shopify store.
Step 1 – Login
Login to your Shopify account.
Step 2 – Navigation
From the dashboard, click on the 'Online Store' and then click on the 'Navigation Option'.
Step 3 – URL Redirect
In the settings page for the 'Navigation' area there is a section that is listed as 'URL Redirect'. This is under the page's title of the page you will want to redirect. Click on this option.
Then you will be moved onto the setup interface that allows you to create the redirect. There should be a blue 'Create URL Redirect' button that is located here. Click on this to continue.
There are then two sections that you need to complete. The first is the URL that people are entering to access the old page and the new URL. Enter both of these very carefully. Ensure that you don't miss out any aspects or get them wrong, otherwise you'll miss the redirect or create another 404 error.
Just as a warning, some URLs cannot be redirected. These are those that have prefixes like /apps, /application, /cart, /carts, /orders, /shop or /services.
You should double check that both URLs are properly working before you continue with this step.
Step 4 – Save
Next you need to click on the 'Save Redirect' for the process to be completed. Once this is done, anyone who tries to access the old URL will immediately be sent to the new URL. Most website guests won't notice a thing, though load times might be fractionally slower.
Final Word: How to Create a URL Redirect on Shopify
When you are creating a new URL for an old page, you need to ensure that guests who regularly use the old URL are redirected to the new URL. This can be done for free with Shopify. It allows you to ensure there are no 404 or 301 errors on your website. However, for a large store, it can be easy for some old URLs to be missed, which is why it might be useful to use an app, like this Broken Link Manager app.
Avi Klein
Vast experience in the online world. SEO expert, Web developer and consultant to several online companies.
Read more...
. Read more about
our approach
to reviewing themes and plugins.