How to Create an Effective Returns Policy for Shopify Stores
Last modified: December 5, 2021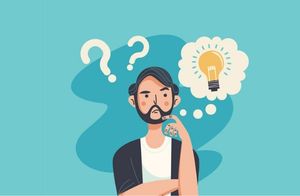 When it comes to selling online, you're going to have to face the situation of returns. There are numerous reasons why a customer might want to return their order or part of the order. They could have changed their mind on the purchase, there could have been a fault, or they bought too many items.
Research in the UK found that fashion websites faced the most returns with some 78% of items returned by some customers.
There are also laws about returns and refunds. You have to ensure that your website does follow these laws. Many brands will also go beyond the minimum requirements when it comes to developing their returns policy.
So, how can you develop your own returns policy for your Shopify store? Here are some of the considerations for you.
Step 1 – Time Frame
The first thing that you need to do is to consider the time frame that you're going to give your customers. A reasonable length of time is at least seven days but some laws require 14 days or even 30 days. Therefore, check local laws and create a reasonable length of time. Large brands do offer lengthy return deadlines like 90 days.
Step 2 – Pay for Returns
You must also decide whether you will charge customers for the returns. Some brands offer free returns, that can help convert more customers on your website. Others will charge their customers for the return. This option can often reduce the number of returns.
As well as deciding whether the customer will pay for the return, you should have a standard cost for all returns.
Step 3 – Exempt Items
Not all items can be returned. For instance, those who sell food, customized items, perishables, personal items, etc. should not be returned as they can be harder to sell again. Therefore, you need to decide what items you're not going to accept a return on and list them.
Step 4 – Conditions of Return
When it comes to the items, you need to determine what condition items need to be returned in. Are you going to accept items that have been opened or do you need them returned in perfect condition? This should be labeled carefully on your website.
Step 5 – Create a Terms and Conditions of Returns Page
Next, you need to ensure that you're creating a 'Terms and Conditions of Return' page or a 'Returns Policy' page. This can be done with some apps easily on your Shopify store. Or you can manually create one.
Step 6 – Returns Management App
Now you can use a returns management app to help you manage your returns. There are several apps available for this, this one included. These can help you save time and reduce costs overall.
Final Word: How to Create an Effective Returns Policy for Shopify Stores
When it comes to a returns policy for your Shopify store there are several things that you need to consider. Above, are a few steps that you will need to take as you create your effective returns policy and process for your Shopify store.
Avi Klein
Vast experience in the online world. SEO expert, Web developer and consultant to several online companies.
Read more...
. Read more about
our approach
to reviewing themes and plugins.