How to Create an Events Business on Shopify
Last modified: December 2, 2021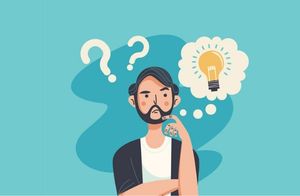 Shopify isn't well known as a platform for service businesses, but nothing could be further from the truth. Shopify has everything you need to create a website for an events business, including many ways to earn revenue from your website.
So what are the steps that you need to add the features for your website to become a selling platform for an events business? Here are some of the things that you need to consider.
Recommended: The 11 Best Shopify Event Calendar Apps – [2023]
#
Name
Image

Get a Free Custom Shopify Store
1

Elfsight Events Calendar

2

Appointo

3

BookedUp

4

Indie Experiences

5

Easy Appointment Booking

6

BookThatApp

7

Booking App by Webkul

8

Tipo Appointment Booking

9

CT (Countdown Timer Bar)

10

Events Calendar

11

Event Calendar App

Show More
1. A Good Theme
The first thing you need to do is select the best theme for your website. There are lots of themes that are available but you will want to have several features. This might include:
• Appointments (to get customers to book tickets for events)
• Countdown timer (for displaying when the next event will be held)
• Portfolio (for showing past events)
• Testimonials
• Email marketing.
While there are apps that can allow you to do many of these features, there are also themes that include lots of them. For instance, Booster and Shoptimized enable you to have numerous features added to your website, such as the ones included above. This can save you money. Booster, for instance, allows you to save more than $3000 on app subscriptions.
2. Add Additional Apps
When there are missing features you want, you might want to start adding additional apps to your website to ensure that you get everything you want. There are numerous ticketing apps that can help you sell event tickets. There are also SEO apps, like this one here, that can help you improve your rank on Google.
3. Design Your Website
Now you can design your website with ease. There are page builders that can be used, but if you've bought some themes, they come with everything you need. Be sure to include lots of images of past events that you've hosted to showcase what attendees can expect from visiting you.
Remember to also include your brand's colors and ensure these match the expected colors the audience will have. For instance, audiences looking at business events will probably expect you to have professional colors like blue, black and white. Those looking for kids events will have light blue, yellow, red, etc.
4. Add Portfolio
Now you need to add a little social proof by adding images of your previous events. If you're just starting out, then you should look for images of events that you have experience working at. Doing this allows you to show proof that you can host events and customers will get an impression of your style.
5. Add Testimonials
Now you can add testimonials from previous customers. This can be a great way for you to add more social proof to your website. Testimonials can have their own page and be spread across your website at the same time.
6. Booking Page
Now you can add a booking page to your website. This is a great way for you to get customers to book tickets for your events or for customers to book you to hold events for them. A booking page doesn't need to take any money but it can. There are apps that can help you sell tickets if you would like.
Final Word: How to Create an Events Business on Shopify
Creating an events business on Shopify is really simple. You can use it to showcase past events that you've hosted and sell tickets to your events. Remember to be sure to create urgency and scarcity to events by ensuring that you're only selling a set number of tickets.
Avi Klein
Vast experience in the online world. SEO expert, Web developer and consultant to several online companies.
Read more...
. Read more about
our approach
to reviewing themes and plugins.