How to Customize Abandoned Cart Email on Shopify
Last modified: March 15, 2022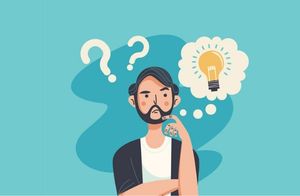 Abandoned carts are one of the biggest reasons why you're missing out on revenue on your Shopify store. About 80% of the carts on your website will be abandoned by customers. This can be for numerous reasons including unexpected costs, low trust factors and the customer is just browsing.
However, you can claim back 20% of abandoned carts just by implementing an abandoned cart email on your website and to do this you might want to learn how to customize abandoned cart email on Shopify.
How to Setup Abandoned Cart Email
There are numerous ways that you can set up the abandoned cart email on Shopify. You can use the inbuilt option that is included with your Shopify plan. This is free to use and can be a great way to get started.
Or there is an option to use a third-party app like Smart Push Notifications. These apps are a great way to add more functionality to your website, but can sometimes be harder to establish.
It is important to note that with Shopify, you normally have to send additional abandoned cart emails manually, after the first email, unless you use a third-party app. This can be rather ineffective as you can often miss the window of opportunity to reclaim the sale.
The best results for an abandoned cart email is often one hour after the cart was abandoned. You can then send a second email twenty four hours later and finally, a third email 72 hours later. After this, the results for abandoned cart emails drops off significantly.
Why Customize the Abandoned Cart Emails?
Whether you're using the inbuilt app within Shopify or a third-party app, then you will find that any template will not be perfect for your audience. You need to change colors, designs and offers to ensure that you have a design that is more aligned to their expectations from your brand.
By making customizations, you can improve conversions. Some of the best abandoned cart emails can help to recapture 20% of those who have abandoned cart. And some of the best campaigns can earn more than $5-6 per email sent to customers.
How to Customize Abandoned Cart Email on Shopify
In this section, we look at how you can adjust the content and the look of the cart email to ensure that you're providing the best design for your customers.
Step 1 – Log in
Log into your Shopify website.
Step 2 – Admin
Now click on the 'Settings' option and then find and select the 'Notification Section'.
Step 3 – Customize
Now you can click on the option that reads 'Customize the Abandoned Checkout Notification Email Template'. This will allow you to write in the text that you would like the customer to see. When you're done, you can click on the 'Save' option.
Final Word: How to Customize Abandoned Cart Email on Shopify
Are you looking to learn how to customize abandoned cart email on Shopify? Then look at the steps above. Though do consider using one of the abandoned cart email apps that can help you automate the whole process and can offer more intricate designs.
Avi Klein
Vast experience in the online world. SEO expert, Web developer and consultant to several online companies.
Read more...
. Read more about
our approach
to reviewing themes and plugins.