How to Delete Abandoned Checkouts on Shopify
Last modified: February 9, 2023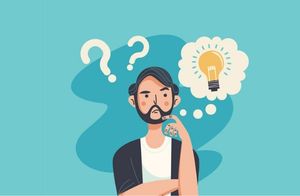 According to statistics, about 70-80% of the carts created on your website will be abandoned by customers. This is a significantly high amount and it can bury your website with an unnecessary amount of information. However important it is to try and recover those abandoned carts, sometimes it is important to remove those that are too old to be recovered.
Recommended: 12 Best Shopify Abandoned Cart Apps – [2023]
#
Name
Image

Get a Free Custom Shopify Store
1

Smart Push Marketing – WebPush

2

Abandoned Cart Recovery

3

Abandoned Cart Recovery Email

4

Kit Karts

5

WhatsApp Chat + Cart Recovery

6

Recapture Abandoned Carts

7

PushOwl Web Push Notifications

8

Checkoutify

9

Messenger Abandoned Cart Bot

10

Abandoned Cart Messenger

11

Cart Absolute by MDeVs

12

SINOBOT

Show More
Why is it Good to Remove Abandoned Carts?
When the customer abandoned their cart on Shopify, their information remains within the system. This information is likely to conflict with GDPR laws that provide the user the right to ask for their information to be removed from your data storage processes. In addition, customers can ask for their details to be used only in certain ways.
Data that can be considered personal can include credit card information, address, name, email, IP address, age, etc.. This information can be deleted at the request of the user. They might not want you to use this information for marketing.
In addition, all that information can be unnecessary to analyze. There might be some strong data in there, but once you've analyzed it once, it can then be useless and no longer needed. Under data laws, this is when you should be removing data.
When Should you Delete Abandoned Carts
It is always important to try to recover abandoned carts. Recovering just a quarter of abandoned carts can double revenues on your store. This is an effective option for you to grow your business and there are many apps like this one to help. However, abandoned carts are normally recovered within one week.
Once a cart has been abandoned longer than this, you should really be looking at removing the abandoned cart from your store.
Removing Abandoned Carts from Shopify
To remove the abandoned carts from Shopify, you can log into your website and go to the 'Customers' tab on the admin. Then select the customer that you wish to remove the abandoned cart information of. Then click on the option to 'Erase Personal Data' that is located in the bottom right of the page.
This will then be submitted to Shopify who will also request the apps on your store also remove their copies of data.
Final Word: How to Delete Abandoned Checkouts on Shopify
When it comes to data from abandoned checkouts on your Shopify store, there are legal and practical reasons why you might want to remove them from your website. There is a simple process that allows you to do this and this is detailed above.
Avi Klein
Vast experience in the online world. Shopify Expert, SEO expert, Web developer and consultant to several online companies. Read more about
our approach
to reviewing themes and apps.