How to Display an Estimated Delivery Date on Shopify
Last modified: December 3, 2021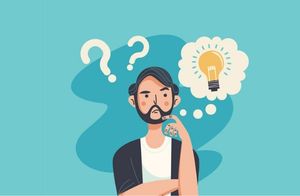 When a customer makes an order on your website there are going to be several questions that they have. One of them is when is their order going to arrive with them. By offering an estimated delivery date to the customer you can actually increase conversions. For instance, a customer might be tight on time, having left a purchase to the last minute. Or the customer might want to know when they need to stay in to receive the order.
This is one of the reasons why Amazon has become such a global success. They not only have an efficient set of processes that cut costs and improve profits, but they forewarn customers about the potential delivery times of items. They have several ways of doing this. First, they give a rough estimation or they tell the customer that if they order within a set period of time, the product can arrive the next day.
While you don't need to be worried about competing with Amazon on some levels, you might want to look at how they do some aspects of their business. They're rather transparent with their delivery times. The customer knows when they're going to get their product and what they need to do to get those products. This can help with customer satisfaction and improve sales on your site too. Happy customers will return and spend more, which is a cheaper way to make sales than having to find new customers.
Recommended: The Top 10 Shopify Delivery Date Apps – [2023]
#
Name
Image

Get a Free Custom Shopify Store
1

Order Delivery Date

2

Delivery Date & Time Suite

3

Delivery Date Range

4

On Time Delivery

5

Order Delivery Date Selector

6

Delivery Date By Omega

7

Delivery Date by StreamThing

8

Estimated Shipping Date

9

Order Delivery Date Picker

10

Delivery Timer Order Deadline

Show More
Shopify Options
Luckily there are several Shopify options that allow you to offer this level of customer service to your own customers. You will need to use an app that offers this functionality. There are a lot of popular apps that allow you to do this.
One of the top options is Estimated Delivery Date Range. This app has a low cost of only about $2.99 a month, but it can add a range of dates that the customer can expect to receive their order by. This can be a huge experience boost for your brand and can help convert more customers, so the small additional cost is worth it. The app also has a 4.7 rating (out of 5) on the Shopify store.
Another option is to use Order Delivery Estimation. This app has a rating of 4.2 on the Shopify store. There is also a free plan that is available for this app, but there are better premium options that can offer you more functionality and better service.
Final Word: How to Display an Estimated Delivery Date on Shopify
When it comes to servicing customers, sometimes too little effort is put into giving customers an estimated delivery date. However, other brands, big and small, have found that this is the information that customers really want. Therefore, you should consider using one of the two options above to ensure that you're providing this information to your potential customers. Then you can see your profits increase as you take more orders.
Avi Klein
Vast experience in the online world. SEO expert, Web developer and consultant to several online companies.
Read more...
. Read more about
our approach
to reviewing themes and plugins.