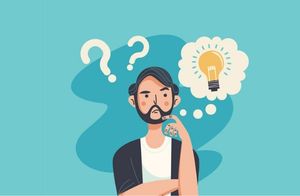 How To Do A Product Exchange On Shopify
Last modified: December 2, 2021
Sometimes customers aren't happy with their purchase and they'll be looking for an exchange. Perhaps the item they ordered was too small or perhaps the color was wrong. The best way to complete this is to refund the original purchase and then offer them store credit to order the replacement.
Using this method, you'll be able to:
Reconcile the end-of-day reports.
Keep inventory levels correct.
Avoid larger transaction fees through credit card refunds.
So, here's how to make an exchange via store credit.
Step 1 – Login
Log into your store using your Shopify credentials.
Step 2 – Orders
Go to your 'Orders' screen and then click on the customer order which you need to make the exchange for. Once inside, click on 'Refund Order'.
Step 3 – Quantities
Find the product within the order that needs to be returned and then using '+' and '-' buttons, enter in the number that needs to be returned by the customer.
If the products are due to be returned to you, you should click on the 'Restock' options.
Step 4 – Issue Store Credit
Enable the 'Issue Store Credit' option and then click on the 'Refund' button. The 'Refund Payment' window will display. Check the amount in the box is the right amount agreed with the customer or is applicable.
If the customer wants to exchange products that aren't the same, you can either collect the remaining balance from the customer at the checkout or you can refund the remaining balance to the original payment method.
Step 5 – Complete
Now you can click on the 'Done' option.
Step 6 – Create A New Order
Now you can create a new order for the exchange items. Remember to click on the 'Payment' tab and click on 'Store Credit'.
When you've collected any additional information/payment from the customer and processed everything you can click on 'Complete Order'.
Final Word
Offering an exchange program is a great way to keep customers. Those that have an exchange policy are often more successful because it builds trust with customers and this can help you convert.
Offers & Promos