How To Edit The Checkout Page In Shopify
Last modified: May 22, 2023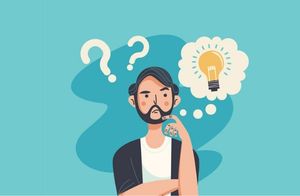 The checkout page is one of the most significant parts of the customer journey. Without it being optimized for your store, you could see high levels of cart abandonment. However, if you don't get the right information, you'll find it hard to fulfill orders and this could cause customer dissatisfaction.
If you're a Shopify Plus customer, then you're able to edit the layout of the checkout page in Shopify through the checkout.liquid and checkout.scss.liquid files. These can be found within the theme editor sections with the Shopify store admin panel.
If you're using standard Shopify plans, then here are some of the steps to edit your checkout pages.
Step 1 – Login
Log into your Shopify admin using your credentials.
Step 2 – Online Store
Go to your online store, then enter the theme section within the Shopify store admin panel. Click on the 'Customization' option to make changes.
Step 3 – Checkout
You then must select the Checkout from the left-hand side of the theme navigation.
Step 4 – Update
Now you can make the changes that you want. You can update the banner, logo, main content area and other areas of the page. However, you're limited unless you're a Shopify Plus customer. For instance, Shopify Plus customers can edit the layout as well.
Step 5 – Save
When you've finished, you can save to complete the edits and push them to your site.
If You're A Shopify Plus Store Owner
If you're a Shopify Plus store owner, then you can make these changes in your checkout.liquid or checkoutscss.kiquid files. When you've made changes, you can preview the changes to see if your changes have an impact.
Avi Klein
Vast experience in the online world. SEO expert, Web developer and consultant to several online companies.
Read more...
. Read more about
our approach
to reviewing themes and plugins.