How To Edit The Checkout Page In Shopify
Last modified: October 30, 2023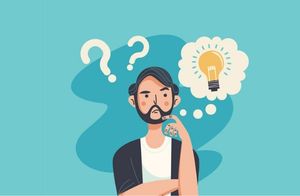 The checkout page is one of the most significant parts of the customer journey. Without it being optimized for your store, you could see high levels of cart abandonment. However, if you don't get the right information, you'll find it hard to fulfill orders and this could cause customer dissatisfaction.
If you're a Shopify Plus customer, then you're able to edit the layout of the checkout page in Shopify through the checkout.liquid and checkout.scss.liquid files. These can be found within the theme editor sections with the Shopify store admin panel.
If you're using standard Shopify plans, then here are some of the steps to edit your checkout pages.

Key Takeaways
1
The checkout page is crucial for customer journey optimization.
2
Optimizing the checkout can reduce cart abandonment.
3
Shopify Plus users can edit checkout via checkout.liquid and checkout.scss.liquid files.
Recommended: 12 Best Shopify Checkout Apps – [2023]
#
Name
Image

Get a Free Custom Shopify Store
1

Payfy - Payment Rules

2

POWR Countdown Timer

3

One‑Click Checkout

4

Juvico Quick Buy & Upselling

5

Ultimate Sticky Add to Cart

6

Pier39 Header Checkout

7

Sticky Add To Cart + Buy Now

8

Buy Me ‑ Buy Button

9

Fast Checkout In One Click

10

Product Warnings on Checkout

11

Start to Finish

12

DropiSkip ‑ Skip Cart

Show More
Step 1 – Login
Log into your Shopify admin using your credentials.
Step 2 – Online Store
Go to your online store, then enter the theme section within the Shopify store admin panel. Click on the 'Customization' option to make changes.
Step 3 – Checkout
You then must select the Checkout from the left-hand side of the theme navigation.
Step 4 – Update
Now you can make the changes that you want. You can update the banner, logo, main content area and other areas of the page. However, you're limited unless you're a Shopify Plus customer. For instance, Shopify Plus customers can edit the layout as well.
Step 5 – Save
When you've finished, you can save to complete the edits and push them to your site.
Optimizing the Shopify Checkout Journey
Significance of a Streamlined Checkout
A smooth and intuitive checkout process is crucial for eCommerce success. It not only ensures that customers complete their purchases but also enhances their overall shopping experience.
A complicated or lengthy checkout can deter potential buyers, leading to abandoned carts.
Personalizing the Checkout Experience
While Shopify provides a standardized checkout process, there's potential to make it more personalized.
By understanding the target audience and their preferences, subtle changes can be made to the checkout design and flow. This personal touch can resonate with shoppers and encourage repeat business.
Security and Trustworthiness
Ensuring that the checkout process is secure is paramount. Displaying security badges, SSL certificates, and other trust signals can reassure customers that their data is safe.
A transparent return policy and clear shipping information can further instill confidence in shoppers.
Mobile Optimization
With a significant number of shoppers using mobile devices, it's essential to ensure that the checkout process is mobile-friendly.
A responsive design, easy-to-click buttons, and a minimalistic approach can make mobile checkouts swift and hassle-free.
Feedback and Continuous Improvement
Collecting feedback from customers can provide valuable insights into the checkout experience. By understanding pain points and areas of improvement, necessary changes can be implemented.
Regularly updating and testing the checkout process can lead to higher conversion rates and customer satisfaction.
Why Editing The Checkout Page In Shopify Matters
First Impressions Last
The checkout page is often the last interaction a customer has before making a purchase. A well-designed and intuitive checkout page can leave a lasting positive impression, encouraging repeat business and brand loyalty.
Reducing Cart Abandonment
A significant challenge in eCommerce is cart abandonment. A complicated or unclear checkout process can deter potential buyers. By refining and simplifying the checkout page, businesses can reduce the chances of customers leaving without completing their purchase.
Enhancing User Experience
A seamless checkout process contributes to an overall positive user experience. By ensuring that the checkout page is user-friendly, clear, and quick, businesses can ensure that customers have a hassle-free shopping experience.
Building Trust and Credibility
A professional and well-organized checkout page can instill confidence in shoppers. Displaying clear pricing, shipping information, and security measures can reassure customers that they are making a safe and informed purchase.
Optimizing for Conversions
The primary goal of any eCommerce site is to convert visitors into customers. A well-edited checkout page, tailored to the target audience's needs and preferences, can significantly boost conversion rates and increase sales.
Editing The Checkout Page In Shopify: Key Considerations
User-Friendly Design
The design of the checkout page should be intuitive and straightforward. Avoid clutter and ensure that all elements, from input fields to buttons, are clearly visible and easy to interact with.
Clear Call-to-Action
The checkout page should have a clear and compelling call-to-action (CTA). Whether it's "Complete Purchase" or "Proceed to Payment", the CTA should stand out and guide the user towards finalizing their purchase.
Transparency in Pricing
All costs, including taxes, shipping fees, and any additional charges, should be clearly displayed. Unexpected costs are a common reason for cart abandonment, so transparency is crucial.
Conclusion: How To Edit The Checkout Page In Shopify
If you're a Shopify Plus store owner, then you can make these changes in your checkout.liquid or checkoutscss.kiquid files. When you've made changes, you can preview the changes to see if your changes have an impact.
FAQs
Are there any limitations to editing the checkout page on standard Shopify plans?

Yes, users on standard Shopify plans have limited access to checkout customization compared to Shopify Plus users. While basic customizations are possible, more advanced changes require Shopify Plus or the use of third-party apps.

Can I use third-party apps to customize my Shopify checkout page?

Yes, there are several third-party apps available in the Shopify app store that allow for customization of the checkout page. These apps can offer features like countdown timers, one-click checkouts, and more to enhance the user experience.

Is it possible to add custom fields to the Shopify checkout page?

While Shopify's default checkout doesn't allow for many custom fields, there are apps and workarounds that can help you add additional fields. This can be useful for collecting extra information from customers, such as gift messages or special instructions.
Avi Klein
Vast experience in the online world. Shopify Expert, SEO expert, Web developer and consultant to several online companies. Read more about
our approach
to reviewing themes and apps.