How to Edit the Search Engine Listing for a Blog on Shopify
Last modified: April 8, 2023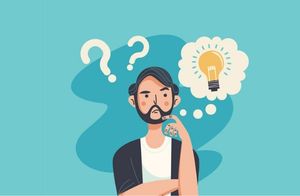 The text that appears on the search engines results page for any blog post that you publish can be edited. This is important because the text can have a massive impact on your click through rate. The more people that are clicking through to your store, the more sales you're likely to get.
This articles demonstrates how you can edit the text that is included in the search engine listing for your Shopify store.
Recommended: 18 Best Shopify SEO Apps [Sep, 2023]
#
Name
Image

Get a Free Custom Shopify Store
1

SEO Booster ‑ SEO Marketing

2

Shopify SEO Suite by AVADA

3

Plug In SEO

4

SEO Manager

5

Benchmark Hero

6

SEO Doctor

7

Ultra SEO

8

SEO Products Optimizer

9

Smart SEO

10

ReloadSEO

11

SEO Image Optimizer

12

JSON-LD for SEO

13

SEO Expert Pro

14

SEO Images All-In-One SEO

15

SEO Ranger

16

All In One SEO Optimizer

17

SEO Assistant by Buymaxx

18

SEOMetriks Marketing Tools

Show More
Step 2 – Blog Posts
From the Shopify dashboard, you can select the 'Online Store' and then 'Blog Posts' from the admin panel.
Step 3 – Manage Blogs
From the next screen, choose the option that reads, 'Manage Blogs'. This will take you through to the blogs that are listed on your website. You will want to click on the blog name that you want to edit.
Step 4 – Opt for 'Edit Website SEO'
Then you can search for the area on the screen that allows you to change the search engine listing preview. You can click on the option to 'Edit Website SEO'.
Step 5 – Descriptive Title
There is a descriptive title from the Page title section. The title can have up to 70 characters in the meta tag title. However, it is better to have a title that is between 40 and 55 characters as this is better suited for mobile and tablet screens. This is often displayed like a link on the search engine result.
Step 6 – Description
Now you can enter in the description of the blog for your search engine listing. The number of characters is allowed is 320, however, it is better to have a description that is between 145 and 150 characters. This is long enough to contain your page's keyword in a meaningful tone. You should also explain why users should click on the link.
Step 7 – Change URL
This is not a necessary step. In fact, in most situations you don't want to change the URL of the blog. However, if you do, this is the place where you need to make that change.
When you've completed this step, you can click on the 'Save' option to complete the work and apply the changes. The changes you've made will not be instantly available on Google or other search engines. It may take up to a month to appear.
Final Word: How to Edit the Search Engine Listing for a Blog on Shopify
There are a few steps that allow you to the edit the search engine listing for your Shopify blog. They aren't too complicated and can be done easily by anyone, whether you have developer skills or not. If you need more help with search engines and ranking better on Google and others, remember that apps like Vitals or SEO Booster can help.
Avi Klein
Vast experience in the online world. SEO expert, Web developer and consultant to several online companies.
Read more...
. Read more about
our approach
to reviewing themes and plugins.