How to Email Customers a Link to their Abandoned Checkout Manually on Shopify Stores
Last modified: April 21, 2023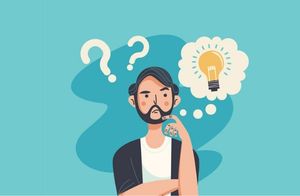 More customers abandon their cart on a store than convert. This is normal. Some stores can see abandoned cart rates of about 70-80%. There are numerous reasons for this, some of which you can't do anything about. For instance, you might find that customers will abandon your cart because:
Shipping is too expensive
Shipping is too slow
They're just browsing
Your store is too slow
Unexpected costs
However, there are also times when the shopper might be distracted during the shopping experience. For instance, they might be shopping on their mobile device and the wi-fi cuts out or their family call. By the time they come back to your store, the cart could have timed out or they could have accidentally closed the browser tab that your store was on.
Currently, it's only the online store that can be set up to send an abandoned checkout recovery when there is abandoned cart on your store. You can use many apps for this, including apps like Vitals and more. This can be sent via email, SMS or push notifications.
However, if you're using Shopify POS or a third-party sales channel, then you need to send a manual email detailing the abandoned cart information.
What do you Need to Send this Mail?
The first thing you need to have to send this email is have the email address of the customer. This needs to be provided before they've abandoned the cart. There are some apps that can help you collect emails before they've left your store or before they've even gone to the checkout.
And then you can email the customer their abandoned cart information manually. Follow these steps.
Step 1 – Login
The first thing you need to do is to login to your store's dashboard using your store credentials.
Step 2 – Abandoned Orders
Then you need to click on the 'Orders' tab and then click on the option that reads 'Abandoned Checkouts'.
Step 3 – Select Abandoned Cart
Then find the abandoned checkout that you would like to remind the customer about. These are all given a number. Just click on the number to access it.
Step 4 – Send a Cart Recovery Email
Click on the option that reads 'Send a cart recovery email'. Be sure that this is the right order. You don't want to be sending someone who came back later on or someone who has received an email already from you through a third party app.
There is also an option here to copy and paste the cart recovery link into a manual email. This option allows you to customize the email yourself completely.
Step 5 – Optional
Now you can compose the custom message to the customers. Remember to spell check and give them a reason to come back to you. Sometimes you might want to add a discount code or free shipping coupon to help convert the customer.
Then you need to click the box that is next to the email addresses of the people who are to receive the email.
Step 6 – Review and Send
After completing the steps, and ensuring there are no spelling mistakes in your email copy, you can click on the 'Review' button. You can click on 'Back' to make any changes you want. Or you can click on the 'Send Notification' to send the email, with the link to recover the email to your website.
Final Word: How to Email Customers a Link to their Abandoned Checkout Manually on Shopify Stores
Don't let abandoned carts slow you down. The more abandoned cart emails you send out, the more revenue your store can make. If you use Shopify POS or a third party seller, use the technique above to send an abandoned cart to your customers.
Avi Klein
Vast experience in the online world. SEO expert, Web developer and consultant to several online companies.
Read more...
. Read more about
our approach
to reviewing themes and plugins.