How to Email the Invoice on Shopify
Last modified: December 1, 2023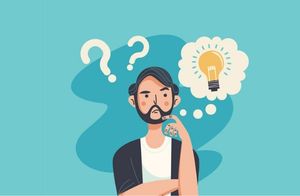 Not every customer or store setup is like a standard retail store. Sometimes customers have to request products and have an invoice sent to them for payment. This is often the case for wholesalers or those who produce custom products and more.
Therefore, you will need to email invoices to your customers. This invoice will then include all the charges that you have for the customer. They will be given a link that will take the customers to the checkout page, they can then fill in the information for the order's delivery and payment. There might also be custom information you need.
After this, a draft order will be transferred into an official order and will be marked as paid. Be sure that you never mark a draft order as paid before this point. This will cause significant headaches later on in the checkout process.
Discover how to email an invoice to your customer from Shopify with our comprehensive guide.
Key Takeaways
1
Emailing invoices is essential for custom products or wholesale businesses on Shopify.
2
Be sure never to mark a draft order as paid before the customer completes the payment process to avoid complications.
3
Proofreading emails before sending ensures accuracy and professionalism.
Recommended: 10 Best Shopify Thank You Email Apps – [2023]
#
Name
Image

Get a Free Custom Shopify Store
1

Vitals | 40+ apps in one

2

CleverReach ‑ Email marketing

3

Seguno: Email Marketing

4

Klaviyo: Email Marketing

5

SmartrMail Email Marketing

6

Spently Email Templates

7

Thank You Email Marketing Tool

8

Omnisend Email Marketing

9

Pathfinder: Email Done For You

10

Machine Labs ‑ Email Marketing

Show More
Step 1 – Login
The first step is to login to your Shopify store, using the login page and your user credentials.
Step 2 – Go to the Draft Order
Next you need to go into the 'Orders' section of the website that can be found on the left-hand side of the dashboard. And then you can click on 'Draft'. This will showcase all the draft orders that you currently have on your website. Find the exact order that you're looking to process and then click on it. This will take you to the exact order and the details of that order.
Step 3 – Email Invoice
In the order details page, there is a blue button labeled 'Email Invoice'. Click on this button.
A dialogue box, called 'Send Invoice' will appear as a popup. In this dialog box you can fill in your message for the customer. Be sure to make your message look official and include any authentication details you might have like their name, address, etc..
Step 4 – Proofread your Email
Next you need to check your email. You can do this by clicking on 'Review Email' and check over that the details are correct and that there are no spelling mistakes on your email. Spelling mistakes can sometimes cause significant delays.
Step 5 – Email
Now you can email the invoice. You do this by hitting the 'Send Notification' button on the screen. This will send the email through the Shopify servers and you don't need to do anything else. Everything is automatically taken care of for you.
Enhancing the Invoice Emailing Process
Streamlining Invoice Creation
Creating and sending invoices on Shopify is a straightforward process, but there are always ways to enhance efficiency. We've been in the digital marketing and development space for years, and we've picked up a few tricks along the way.
One of the key steps is to ensure that the invoice is well-detailed and customized to reflect your brand. Shopify allows for easy adjustments such as adding or removing line items, changing quantities, or applying discounts or taxes. Always review the order details meticulously before proceeding to send the invoice.
Effective Communication with Customers
Communication is pivotal in ensuring customer satisfaction. When sending an invoice, it's essential to include a custom message tailored to the individual customer.
This personal touch not only fosters a connection but also enhances the customer's experience. We've found that taking an extra step to double-check the email ensures that no errors are sent, maintaining the professionalism that we pride ourselves on.
Utilizing Technology for Efficiency
In our years of experience, we've seen the evolution of technology and how it can be harnessed to improve business processes. Platforms like WhatsApp have become invaluable tools for sending confirmation messages.
With a high open rate, it ensures that the customer receives and views the invoice promptly. Automation in sending these messages can be set up to enhance efficiency and ensure timely delivery.
Optimizing the Payment Process
Flexible Payment Terms
Every customer is unique, and so are their needs. Offering flexible payment terms and options is not just a strategy; it's a necessity.
Shopify's invoicing system allows for deposits, one-time service billing, and installment invoicing. We've learned that flexibility is a cornerstone in catering to a diverse clientele, ensuring that their specific needs and preferences are met.
Automated Reminders
In the hustle and bustle of daily life, it's easy for emails to get lost in the shuffle. Automated email reminders have been a game-changer in our strategy, ensuring that invoices are paid on time.
Scheduling these reminders to be sent at specific dates and times ensures that the customer is prompted to make a payment, improving the cash flow of the business.
Security and Transparency
In the digital age, security is paramount. We ensure that every transaction is secure, giving both us and our customers peace of mind.
Competitive and transparent fees are part of our commitment to integrity and transparency.
Every transaction is safeguarded by our robust security protocols, ensuring that the business and customer data is protected at all times.
Conclusion: How to Email the Invoice on Shopify
When it comes down to it, sending an invoice to a customer for a draft order is really simple. Anyone can do it. The above steps showcase just how simple the process is and they will help you to generate your revenue in a smoother process. There are also other apps that can help you with draft orders and ensuring customers are going to pay for orders. You can see some of those apps here and to ensure your draft orders are actioned, here is an app that reminds customers to pay for their goods.
FAQs
Is it possible to send invoices in multiple languages?

Shopify supports multiple languages, and invoices can be sent in the customer's preferred language using translation apps or manual translation.

Is it possible to create a recurring invoice on Shopify?

Shopify does not natively support recurring invoices, but there are third-party apps available in the Shopify App Store that can add this functionality.

Can I include taxes in my Shopify invoices?

Shopify automatically calculates taxes based on your store's location and the customer's shipping address. You can also set up manual tax rates.
Avi Klein
Vast experience in the online world. Shopify Expert, SEO expert, Web developer and consultant to several online companies. Read more about
our approach
to reviewing themes and apps.