How to Email the Invoice on Shopify [2023]
Last modified: May 10, 2023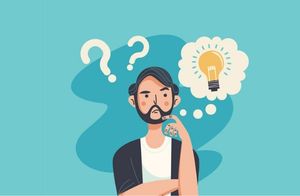 Not every customer or store setup is like a standard retail store. Sometimes customers have to request products and have an invoice sent to them for payment. This is often the case for wholesalers or those who produce custom products and more.
Therefore, you will need to email invoices to your customers. This invoice will then include all the charges that you have for the customer. They will be given a link that will take the customers to the checkout page, they can then fill in the information for the order's delivery and payment. There might also be custom information you need.
After this, a draft order will be transferred into an official order and will be marked as paid. Be sure that you never mark a draft order as paid before this point. This will cause significant headaches later on at the checkout process.
Our guide will show you how to easily email an invoice to your customer using Shopify.
Step 1 – Login
The first step is to login to your Shopify store, using the login page and your user credentials.
Step 2 – Go to the Draft Order
Next you need to go into the 'Orders' section of the website that can be found on the left-hand side of the dashboard. And then you can click on 'Draft'. This will showcase all the draft orders that you currently have on your website. Find the exact order that you're looking to process and then click on it. This will take you to the exact order and the details of that order.
Step 3 – Email Invoice
In the order details page, there is a blue button labeled 'Email Invoice'. Click on this button.
A dialogue box, called 'Send Invoice' will appear as a popup. In this dialog box you can fill in your message for the customer. Be sure to make your message look official and include any authentication details you might have like their name, address, etc..
Step 4 – Proofread your Email
Next you need to check your email. You can do this by clicking on 'Review Email' and check over that the details are correct and that there are no spelling mistakes on your email. Spelling mistakes can sometimes cause significant delays.
Step 5 – Email
Now you can email the invoice. You do this by hitting the 'Send Notification' button on the screen. This will send the email through the Shopify servers and you don't need to do anything else. Everything is automatically taken care of for you.
Final Word: How to Email the Invoice on Shopify
When it comes down to it, sending an invoice to a customer for a draft order is really simple. Anyone can do it. The above steps showcase just how simple the process is and they will help you to generate your revenue in a smoother process. There are also other apps that can help you with draft orders and ensuring customers are going to pay for orders. You can see some of those apps here and to ensure your draft orders are actioned, here is an app that reminds customers to pay for their goods.
Avi Klein
Vast experience in the online world. SEO expert, Web developer and consultant to several online companies.
Read more...
. Read more about
our approach
to reviewing themes and plugins.