How to Enable Automatic Domain Renewal
Last modified: December 2, 2021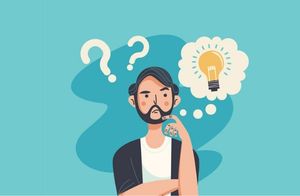 When you've purchased a domain through Shopify, you have the option to mark that domain as automatically renewed. This protects your ownership of the domain name and prevents it being bought by another person. There are companies that troll for expired domains, buy them and they charge an excessive price for the domain to the original owners.
And you don't want to be changing domains if you don't have to. It can ruin your SEO.
So, here are the instructions on how you can enable automatic domain renewals for any domain that is bought through Shopify.
Recommended: The 10 Best Shopify Themes – [2023]
#
Name
Image

Get a Free Custom Shopify Store
1

Booster

2

California

3

Polaris

4

Palo Alto

5

Boundless

6

Beyond

7

Galleria

8

Context

9

Expanse

10

Shoptimized

Show More
Step 1 – Login
The first thing you need to do is to login to your account.
Step 2 – Online Store
Then you need to select the 'Online Store' that is situated under the 'Sales Channels' option. This will automatically take you to the themes section of the backend. You will need to select the option that's located above the 'Preferences' option that reads 'Domains'.
Step 3 – Select a Domain
In the domain page there will be a list of all the domains that you've purchased with Shopify. For instance, if you have example.com, example.net, example.co.uk, example.fr, etc. they will all be here.
You need to select the domain from this list that you would like to have auto renewed. This will take you into the domain management and preferences screen.
Step 4 – Enable Automatic Domain Renewal
In this screen there is an Auto-renew section. Within there is an option that allows you to auto-renew this domain every year. All you need to do is to click on the box beside the option. This change will be automatically saved for you. There is no need to click on a save option.
Final Word: How to Enable Automatic Domain Renewal
When it comes to your domains, you don't want to lose control of them. There are businesses that will buy your expired domains and then try to charge you a fortune for them to be yours again. Even if you're not sure about using the domain again in the future, then you should renew in case you need it later on. The cost of a domain for a year is not too expensive.
With Shopify, there is the option to automatically renew the subscription of your domains. This can be done in about 3-4 minutes from your dashboard. Remember that this is completely different to your subscription plan for Shopify. Whether you're on one of the basic Shopify subscription plans or Shopify Plus, you will need to renew your domain name.
And the advantage of having Shopify manage your domain names is great. The billing is done automatically for you and it prevents confusions between the domain management company and Shopify. And therefore, allows you to be more confident that you will have a Shopify store that is operating all the time.
If you need more help with Shopify, then why not visit our Shopify FAQ section here.
Avi Klein
Vast experience in the online world. SEO expert, Web developer and consultant to several online companies.
Read more...
. Read more about
our approach
to reviewing themes and plugins.