How to Export your URL Redirects on Shopify
Last modified: December 2, 2021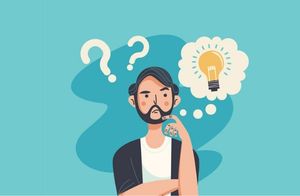 Managing URL redirects can be a challenging prospect when it comes to your eStore. You might need to pass on a document containing all your redirects to a third person to ensure that all the redirects are working perfectly or see if there is a mistake in there. Or, perhaps you would like an SEO expert to check the URLs for SEO efficiency. You might also want to make lots of changes to URL redirects where making those changes would be easier in a Spreadsheet document.
In any case, you might want to export your URL redirects.
Here are the instructions for managing those URL redirects by exporting them from Shopify.
Recommended: The 10 Best Shopify Redirect Apps – [2023]
#
Name
Image

Get a Free Custom Shopify Store
1

Broken Link 404/301 Redirect

2

EasyLockdown ‑ Page Locks

3

DropiSkip ‑ Skip Cart

4

B2B Login Access Management

5

COD Order Verification

6

Countdown Timer by POWr

7

GeoIP Country Redirect/Blocker

8

GeoIP Country Redirect

9

IP Blocker & Country Redirect

10

Geolocation Redirect

Show More
Step 1 – Login
The first step is to login to your Shopify dashboard using your login credentials.
Step 2 – Navigation
Then from the dashboard, you can then select the 'Online Store' option and then 'Navigation'. From here you can open up the redirects list. The list of all the redirects can be very extensive and are likely to be more extensive the longer you've been open.
Step 3 – Pick Redirects
From the list of the redirects that you've been given, look for the ones that you wish to export. The system does not limit the number of redirects you can export. To select a URL, simply tick the box next to the redirect box. However, if you would like to export all of the redirects, you can skip this step.
Step 4 – Export
Once selected, you can click on the 'Export' button that has an up arrow icon in it. This will open a dialogue box on your screen. It will confirm the size and type of file you would to the exporting file to be. The size refers directly to the number of redirects that you would like to export.
The system allows you to export the current page, all redirects, selected or current search.
You can save the export as a CSV or Plain CSV file. Then you can click on the blue button that reads 'Export'. The file will be automatically downloaded and saved within the default download file on your computer.
Then you can open the file and check whether the information is correct, make changes and more on your computer. When you've made the changes you can then import the document back to your Shopify store to ensure the changes have been made to your store.
Final Word: How to Export your URL Redirects on Shopify
This article shows you how to export your store's URL redirects from Shopify. The instructions and process is very easy. However, if you want more control over your redirects and control 404, 301 errors and more, use this Redirect Management app. It is a great choice for all those who have a large, long established store and make management of all redirects easy. It also prevents SEO problems due to errors in URLs.
Avi Klein
Vast experience in the online world. SEO expert, Web developer and consultant to several online companies.
Read more...
. Read more about
our approach
to reviewing themes and plugins.