How to Filter URL Redirects by Date on Shopify
Last modified: December 2, 2021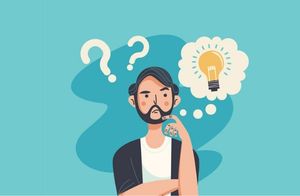 Are you looking for a URL redirect on your store to make a change or to correct an error? Shopify allows you to use these links and correct them in the admin panel, but finding one URL which has an error or needs an adjustment can be challenging when there are lots of them. Therefore, you might need to filter the list of URLs to help you find the URL you're looking for from a smaller pool of URLs.
Here are the instructions for you to find the URL you're looking for by filtering out those that aren't necessary.
Step 1 – Login
Login to your Shopify account using your user credentials.
Step 2 – Navigation
Now you need to click on the 'Online Store' and then go to 'Navigation' aspect. There you will see the URL Redirects right before the title page. You can click on the URL Redirects option. This will display a list of all your redirects and above this is a filter button, you can click on this.
Step 3 – Select Date Added
Now a dropdown menu will appear, the header will be 'Select a filter'. You can click on this and there is only one option, 'Date Added'. You need to select this in order to progress to the next step.
Step 4 – Choose the Value
Now a new menu will appear that will say 'Select A Value…'. This will include two choices, a before and after. Choose one of these two options and then select it. You can change it later if you need to.
Step 5 – Select a Date
Now you can select the date that you would like to search around. You can use the format that is year/month/day. If you don't want to type the date in, you can move the mouse pointer to the box and click on it. Then a calendar will appear and you can choose the day by clicking on the relevant date.
Step 6 – Add Filter
Once you've done this, you can select the option that reads, 'Add Filter'. This will apply the filter to the list of URL redirects and just those that match the filter will appear. Therefore, your list of redirects will be smaller and you can find the URL you're looking for easier.
On the page, there will also be a tag that describes the filter that you've applied to the list. It will also include an 'X' next to it. If you click on the 'X', it will remove the filter and return you to a full list of redirects.
You can also apply two filters to your redirects. This allows you to search for a redirect that was created between two dates. Great if you know a more precise date for the redirect but are not sure of the exact date. For instance, if you know a redirect was created in August 2020, you could create a filter that searches for those redirects created after 1 August 2020 but before 1 September 2020.
Final Word: How to Filter URL Redirects by Date on Shopify
When it comes to apply filters on your Shopify store's redirects, there is a simple process. However, if you want more control over your redirects, you might want to use the Redirects Management App. The app can help you prevent 404, 301 and other URL errors.
Avi Klein
Vast experience in the online world. SEO expert, Web developer and consultant to several online companies.
Read more...
. Read more about
our approach
to reviewing themes and plugins.