How to Filter URL Redirects by Date on Shopify
Last modified: September 29, 2023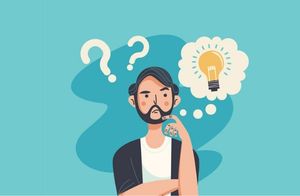 Are you looking for a URL redirect on your store to make a change or to correct an error? Shopify allows you to use these links and correct them in the admin panel, but finding one URL which has an error or needs an adjustment can be challenging when there are lots of them. Therefore, you might need to filter the list of URLs to help you find the URL you're looking for from a smaller pool of URLs.
Here are the instructions for you to find the URL you're looking for by filtering out those that aren't necessary.

Key Takeaways
1
Filtering URL redirects by date on Shopify aids in efficient error correction.
2
Log in to Shopify and use the 'Date Added' filter option in the URL redirects section to efficiently locate specific URLs.
3
Select a specific date and apply the filter to quickly find and manage desired URL redirects.
Recommended: The 10 Best Shopify Redirect Apps – [2023]
#
Name
Image

Get a Free Custom Shopify Store
1

Broken Link 404/301 Redirect

2

EasyLockdown ‑ Page Locks

3

DropiSkip ‑ Skip Cart

4

B2B Login Access Management

5

COD Order Verification

6

Countdown Timer by POWr

7

GeoIP Country Redirect/Blocker

8

GeoIP Country Redirect

9

IP Blocker & Country Redirect

10

Geolocation Redirect

Show More
Step 1 – Login
Login to your Shopify account using your user credentials.
Step 2 – Navigation
Now you need to click on the 'Online Store' and then go to 'Navigation' aspect. There you will see the URL Redirects right before the title page. You can click on the URL Redirects option. This will display a list of all your redirects and above this is a filter button, you can click on this.
Step 3 – Select Date Added
Now a dropdown menu will appear, the header will be 'Select a filter'. You can click on this and there is only one option, 'Date Added'. You need to select this in order to progress to the next step.
Step 4 – Choose the Value
Now a new menu will appear that will say 'Select A Value…'. This will include two choices, a before and after. Choose one of these two options and then select it. You can change it later if you need to.
Step 5 – Select a Date
Now you can select the date that you would like to search around. You can use the format that is year/month/day. If you don't want to type the date in, you can move the mouse pointer to the box and click on it. Then a calendar will appear and you can choose the day by clicking on the relevant date.
Step 6 – Add Filter
Once you've done this, you can select the option that reads, 'Add Filter'. This will apply the filter to the list of URL redirects and just those that match the filter will appear. Therefore, your list of redirects will be smaller and you can find the URL you're looking for easier.
On the page, there will also be a tag that describes the filter that you've applied to the list. It will also include an 'X' next to it. If you click on the 'X', it will remove the filter and return you to a full list of redirects.
You can also apply two filters to your redirects. This allows you to search for a redirect that was created between two dates. Great if you know a more precise date for the redirect but are not sure of the exact date. For instance, if you know a redirect was created in August 2020, you could create a filter that searches for those redirects created after 1 August 2020 but before 1 September 2020.
Enhancing Shopify Redirects Management
Creating Redirects Manually
This method is particularly beneficial for those looking to redirect individual URLs. The process is initiated from the Navigation section under the Online Store menu.
Users are then guided to the View URL Redirects option, where the creation of new redirects is a straightforward task. It's essential to note the restriction on redirecting URLs with specific prefixes, ensuring the integrity and security of the process.
Importing Redirects in Bulk
For businesses scaling up, managing a large number of redirects can be a daunting task. We have explored the Shopify redirects sample file, a handy tool for listing multiple redirects.
The import feature, accessible from the URL redirects menu, facilitates the seamless upload of a well-structured file, ensuring that bulk redirects are handled efficiently and accurately.
Utilizing Shopify Apps for Redirects
In the world of flexibility and automation, Shopify apps have emerged as a cornerstone. We have experienced the efficacy of apps in automating the detection and management of broken links.
These apps not only identify issues but also offer options to edit or delete links, enhancing the website's SEO and user experience. The integration of such apps embodies our dedication to incorporating cutting-edge technology in eCommerce management.
Advanced Redirects Troubleshooting
Ensuring Effective Redirects
Navigating the challenges of redirects requires a meticulous approach. We have identified common issues like incorrect spelling and field misplacement that can hinder the effectiveness of redirects. This ensures that redirects contribute positively to the website's SEO and user navigation.
Filtering and Managing Redirects
The dynamic nature of eCommerce necessitates the regular updating and management of redirects. We have dived into the filtering feature in Shopify, which allows for the precise location and management of specific redirects.
Our expertise is highlighted in the adept manipulation of these features, ensuring that redirects are not only created but also managed to optimize the website's performance.
Addressing Redirects Issues
In the unlikely event of redirects not working as intended, clearing the cache and ensuring the accurate placement of URLs are among the strategies we employ.
Benefits Of Filtering URL Redirects By Date
Efficiency in Management
Filtering URL redirects by date facilitates efficient management of redirects. It allows store owners to quickly locate and modify specific redirects, enhancing the site's navigation and user experience.
Improved Error Correction
With date filtering, identifying and correcting errors becomes streamlined. Store owners can pinpoint the time errors occurred and make necessary adjustments, reducing the risk of losing potential customers due to navigation issues.
Optimized User Experience
By organizing redirects chronologically, users enjoy a more seamless browsing experience. It ensures that outdated or erroneous redirects are easily identified and corrected, leading to increased customer satisfaction and retention.
Data Organization
Date filtering organizes redirect data chronologically, making it easier to analyze patterns and trends. This organization aids in making informed decisions to optimize the website's performance.
Enhanced SEO
Efficient management of URL redirects contributes to improved SEO. By quickly addressing and correcting redirect issues, websites maintain higher search engine rankings, attracting more organic traffic.
Customized Solutions
Filtering redirects by date allows for the development of customized solutions. Store owners can address issues specific to different time periods, leading to a more tailored approach to website optimization.
Conclusion: How to Filter URL Redirects by Date on Shopify
When it comes to applying filters on your Shopify store's redirects, there is a simple process. However, if you want more control over your redirects, you might want to use the Redirects Management App. The app can help you prevent 404, 301 and other URL errors.
FAQs
Can I filter URL redirects by other criteria besides the date on Shopify?

Shopify allows users to filter URL redirects based on different criteria to efficiently manage and correct errors. These criteria can include the source URL, target URL, or the type of redirect, offering a comprehensive approach to optimize website navigation and SEO performance.

Is there a limit to the number of URL redirects I can filter at once on Shopify?

Shopify doesn't explicitly limit the number of URL redirects you can filter, but performance may vary depending on the total number. If the number of redirects being filtered is exceptionally high, it could potentially slow down the loading times or the responsiveness of the Shopify admin interface.

Can I automate the process of filtering URL redirects by date on Shopify?

Currently, Shopify doesn't offer an automated feature for this, but third-party apps or custom scripts can potentially fulfill this need. Certainly, utilizing these third-party solutions can streamline the process, allowing for efficient management and organization of URL redirects based on specific date criteria.
Avi Klein
Vast experience in the online world. Shopify Expert, SEO expert, Web developer and consultant to several online companies. Read more about
our approach
to reviewing themes and apps.