How to Filter your Files by Size on Shopify
Last modified: February 20, 2022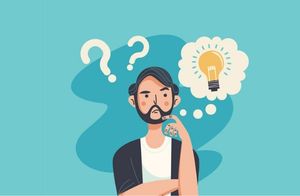 When you have lots of uploaded files on your Shopify store, you can sometimes find it hard to find the file that you want when you really need it. You might need to filter your files to make management of them easier. There are lots of ways that you can filter files, such as by type, but you can also do it by size.
By filtering and ordering your Shopify files you can speed up the process for finding the file that you're looking for.
Shopify provides you with a function that allows you to do this. And it is really effective. Or you could use an app, like Any Asset, to help you manage your files.
Here are the steps that you need to follow to ensure that you need to follow to filter your files and find the file you want.
Recommended: 10 Best Shopify Product Filter Apps – [2023]
#
Name
Image

Get a Free Custom Shopify Store
1

Smart Product Filter & Search

2

Product Filter & Search

3

TURBO Product Filter

4

Instant Search & Smart Filters

5

Zooomy Product Filters

6

Live Search & Smart Search

7

Product Lookup Form

8

Instant Search & Filter

9

Instant Search & Quick Filters

10

Simile | Smart Visual Search

Show More
Step 1 – Login
The first step is to login to your Shopify store using your user credentials.
Step 2 – Files
From the admin dashboard, you can enter the 'Settings' option on the managing column and then click on the 'Files' option from the next screen.
Step 3 – Filter Files
From the next page, you will see there is a 'Search bar' that is in the middle of your page. There is also a button that labeled 'Filter' on the left side of that bar. You can click on the 'Filter Files' button to see more options.
Step 4 – Select MB
Now you will see that there is a drop down menu. This will include the filters that allows you to choose how you would like to filter the files from. Choose the MB option that is of the size you want.
Then you can choose the greater or less than from the next menu that appears. So, for instance, if you want to see all the files that are less than 8MB, you will want to choose the 8MB option and then select the 'Less Than' option from the second menu.
When you've finished selecting the criteria of your filter, you can click on the 'Add Filter' button. This will show you all the filters that match your requirements.
From here you can select the file that you want to edit, delete or whatever action you were looking to complete.
Final Word: How to Filter your Files by Size on Shopify
When your store gets large enough, you can start to have problems finding the files when you need to make changes or replace it with a new version. The instructions above enable you to manage your files by allowing you to apply a filter based on the size of the file for you to reduce the number of files displayed on your website.
This is using the existing software included with your basic Shopify plan. However, there are also apps that can help you manage assets on your website including the Any Asset app that can help you find, change and edit assets on your website.
Avi Klein
Vast experience in the online world. SEO expert, Web developer and consultant to several online companies.
Read more...
. Read more about
our approach
to reviewing themes and plugins.