How To Get More Subscribers On Your Shopify Store
Last modified: September 27, 2023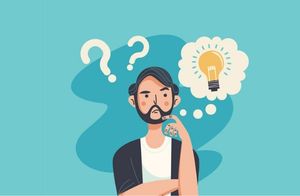 The truth is that 70% of your website's visitors will never visit you again. That is unless you get them to subscribe to your mailing list. Therefore, it is important that you consider ways that you can keep in contact with those who visit your website.
There are several options for this. For instance, you can try traditional email marketing where you send regular (once a week) mail content to your subscribers. Or you could try push notifications where notifications of sales, new content, or other items are sent to subscribers via mobile or browser notifications.
A final option is SMS notifications. These are notifications sent via text to your subscribers.
Getting these set up is not a problem. There are some great options out there for apps that can help you like Privy and others. However, just because you have these options doesn't mean that visitors to your store will sign up.
And thanks to legal laws across the world, like GDPR, you cannot just subscribe to anyone. You need their permission to market to a contact. Therefore, you need to get that. This can be tricky. However, here are some tips.
Key Takeaways
1
Personalize the subscription experience to foster brand loyalty.
2
Options for keeping in touch include email marketing, push notifications, and SMS notifications.
3
Offer exclusive deals and promotions to keep subscribers engaged.
Recommended: 16 Best Shopify Email Marketing Apps – [2023]
#
Name
Image

Get a Free Custom Shopify Store
1

AVADA Marketing Automation

2

Privy

3

Consistent Cart

4

Justuno

5

Conversio Marketing Automation

6

Omnisend

7

TADA

8

BayEngage

9

Spently

10

SmartrMail Email Marketing

11

Seguno: Email Marketing

12

Jilt

13

Abandonment Protector

14

MailerLite Email Marketing

15

iContact Email Marketing

16

Younet

Show More
1. Offer Something of Value
The first option is to get the audience to provide you with something of value to get their contact details and permission. You can offer discounts, free gifts, downloadables and more as a way to encourage those who visit your store to subscribe.
Choose something that is valuable to your audience and market it. You can have an entire landing page dedicated to it or add it to a popup.
2. Exit Intent Popups
The next stage is to have exit-intent popups. These are popups that appear as the customers are about to leave the website. This can invite them to subscribe to your mailing list. Exit-intent popups are useful because it is a disruption that visitors need to interact with.
Other useful popups are welcome popups and those that are on a time delay.
3. Gamification
Another option is to use gamification as a way to get customers to subscribe. You can use several options, like a wheel of fortune, scratch cards or other games to encourage interaction on your site and build a rapport with your audience. In addition, you can build significant lists by getting the audience to add their email address before they play the game.
Strategies to Boost Subscriptions on Your Shopify Store
Personalizing the Subscription Experience
A personalized touch can make subscribers feel valued and more connected to your brand. Whether it's a handwritten note, exclusive stickers, or special discounts, these gestures can enhance the subscriber experience and foster brand loyalty.
Embracing the Power of Subscriptions
If you're still on the fence about introducing subscriptions to your store, consider the potential of recurring revenue.  Integrating a subscription model into your Shopify store has never been easier. Dive into the world of subscriptions and tap into a steady stream of revenue.
Site-Wide Signup Forms
Consistency in reminding visitors about your offers can lead to higher conversion rates. By placing signup forms strategically across your site, you increase the chances of capturing email addresses. Some effective placements include:
Above the footer.
Between product listings.
At the end of blog posts.
A/B testing different offers can also help determine which one resonates most with your audience.
Engage with Multi-Channel Marketing
In our digital age, customers interact with brands across various platforms. By leveraging multi-channel marketing, we can engage with potential subscribers on platforms they frequent. This includes using web push notifications, SMS marketing, and messenger marketing. Each channel offers unique benefits, from instant communication to personalized offers, ensuring we remain at the forefront of our audience's minds.
Interactive Engagement Tools
Interactive tools, such as pop-ups and exit-intent pop-ups, can be powerful assets. By presenting visitors with timely offers or valuable content just as they're about to leave, we can capture their interest and increase subscription rates. Additionally, gamification, where visitors are incentivized to subscribe through games or challenges, can add a fun element to the subscription process.
Deliver Value Consistently
It's essential to consistently offer value to our subscribers. Whether it's through exclusive deals, insightful content, or a personalized shopping experience, delivering value fosters trust and loyalty. Remember, it's not just about getting a subscription; it's about maintaining a long-term relationship with our audience.
Conclusion: How To Get More Subscribers On Your Shopify Store
Email, push notifications, and SMS subscribers are an important part of your customer mix. Not only can you build a continuous list of potential new customers, but you can also build loyalty and return customers. There are many ways to get visitors to your store to subscribe to your mailing list, with the three options above are the best. Which way you use will determine the success of your business.
And you don't need to limit yourself to one option. You can choose numerous options from exit-intent popups, offer free gifts, and even have gamification on your site that combined helps to convert many of your visitors to great subscribers.
FAQs
Why is personalized content crucial for retaining subscribers?

Personalization adds a touch of exclusivity and makes subscribers feel valued. For instance, John's Crazy Socks sends a box with a hand-written note, candy, stickers, and discount cards. Such gestures create a connection between the brand and the subscriber, fostering brand loyalty. Simple actions that offer a personalized experience and tell your brand's story can make a significant difference in retaining subscribers.

Why is it essential to optimize the checkout process for subscriber growth?

A smooth and user-friendly checkout process can significantly reduce cart abandonment rates. By integrating features like one-click checkouts, multiple payment options, and clear shipping information, you can provide a seamless experience for users. Additionally, offering a subscription option at checkout can encourage customers to sign up for regular product updates or recurring deliveries.

How do loyalty programs contribute to increasing subscribers on Shopify?

Loyalty programs reward customers for their repeated business, making them feel valued and appreciated. By offering points for every purchase, which can be redeemed for discounts or freebies, you not only encourage repeat purchases but also incentivize users to subscribe for exclusive member benefits. Over time, this can lead to a loyal subscriber base that frequently engages with your Shopify store.
Avi Klein
Vast experience in the online world. SEO expert, Web developer and consultant to several online companies.
Read more...
. Read more about
our approach
to reviewing themes and plugins.