How to get more Subscribers on your Shopify Store
Last modified: December 3, 2021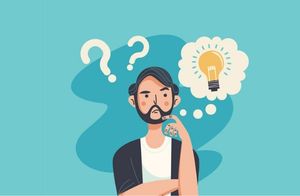 The truth is, 70% of your website's visitors will never visit you again. That is unless you get them to subscribe to your mailing list. Therefore, it is important that you consider ways that you can keep in contact with those who visit your website.
There are several options for this. For instance, you can try for traditional email marketing where you send regular (once a week) mail content to your subscribers. Or you could try push notifications where notifications of sales, new content or other items are sent to subscribers via mobile or browser notifications.
A final option is SMS notifications. These are notifications sent via text to your subscribers.
Getting these setup is not a problem. There are some great options out there for apps that can help you like Privy and others. However, just because you have these options doesn't mean that visitors to your store will signup.
And thanks to legal laws across the world, like GDPR, you cannot just subscribe anyone. You need their permission to market to a contact. Therefore, you need to get that. This can be tricky. However, here are some tips.
1. Offer Something of Value
The first option is to get the audience to provide you with something of value to get their contact details and permission. You can offer discounts, free gifts, downloadables and more as a way to encourage those who visit your store to subscribe.
Choose something that is valuable to your audience and market it. You can have an entire landing page dedicated to it or add it to a popup.
2. Exit Intent Popups
The next stage is to have exit-intent popups. These are popups that appear as the customers are about to leave the website. This can invite them to subscribe to your mailing list. Exit-intent popups are useful because it is a disruption that visitors need to interact with.
Other useful popups are welcome popups and those that are on a time delay.
3. Gamification
Another option is to use gamification as a way to get customers to subscribe. You can use several options, like a wheel of fortune, scratch cards or other games to encourage interaction on your site and build a rapport with your audience. In addition, you can build significant lists by getting the audience to add their email address before they play the game.
Final Word: How to get more Subscribers on your Shopify Store
Email, push notifications and SMS subscribers are an important part of your customer mix. Not only can you build a continuous list of potential new customers, but you can also build loyalty and return customers. There are many ways to get visitors to your store to subscribe to your mailing list, with the three options above the best. Which way you use will determine the success of your business.
And you don't need to limit yourself to one option. You can choose numerous options from exit-intent popups, offer free gifts and even have gamification on your site that combined help to convert many of your visitors to great subscribers.
Avi Klein
Vast experience in the online world. SEO expert, Web developer and consultant to several online companies.
Read more...
. Read more about
our approach
to reviewing themes and plugins.