How to Get Paid from Shopify?
Last modified: March 17, 2020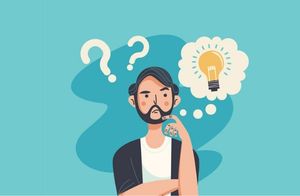 Whenever someone provides a good or service that someone else wants they usually expect compensation for it. Even if it's as a favor, often times a favor was done or will be done to compensate for a service. This includes running your own store. People don't often realize that starting and operating your own business is a tremendous amount of work, so you hope to be compensated for that work when your site is up and running and customers are shopping with you. But how exactly do you get paid from Shopify for the purchases made on your Shopify eCommerce site?
How Do I Get Paid from Shopify?
Before we get started we just wanted to remind you that all of the payments on your store can be managed if you go to Settings then Payments.
Shopify offers support for a large variety of different payment methods. When you set up your shop on Shopify you enabled different payment options for customers to choose from in the payments section of your store.
For credit card payments you can either activate Shopify Payments or a third party payment provider. You can also have it set up that if a customer wants to use a credit card he can do it through a different method like PayPal, Amazon Pay or Apply Pay. You can even have as an option different alternative methods like Cash on Delivery, Bitcoin, etc.
Shopify has even started their own method of payment called Shopify Pay. By using Shopify Pay it decreases the number of fields a customer has to enter from about sixteen to just two. If you are already using Shopify Payments you can set up Shopify Pay.
Now you know of the different ways to get paid by Shopify. There are tons of different ways for customers to pay you for the goods and services you offer on your Shopify eCommerce so you can choose the ones you like best. Happy selling!
Avi Klein
Vast experience in the online world. SEO expert, Web developer and consultant to several online companies.
Read more...
. Read more about
our approach
to reviewing themes and plugins.