How to Get Shopify for Free?
Last modified: March 4, 2020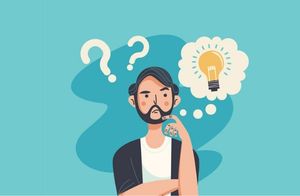 Who doesn't love getting free stuff, right? When you get something for free it feels like winning the lottery; you're on cloud nine. Well there kind of is a way to get Shopify for free. Shopify offers people who are interested the opportunity to use the site for a fourteen day free trial. This gives people some time to play around with it and start getting their eCommerce set up so they can see if they like working with Shopify and would like to continue. Sound interesting? Keep reading to see how you can get your free trial and see if Shopify will be what you need to grow and increase your online retail business.
Are There Any Downsides to Signing Up for the Free Trial?
During this fourteen day time period Shopify lets you try out all of the different plans they have. You can try Shopify Lite, Basic, Advanced, etc, so you can see all of the different features that would be available to you for your business when you use Shopify. This will help you to make a very informed decision once the trail period is over to see if you would like to continue and subscribe. Best of all, if you have not yet subscribed for an active plan you will not need to cancel your account.
How Can I Make the Most of These 14 Days?
To help make sure you get as much out of this trial run as possible here are some thing you can follow:
Add a few products to your site so you can see how the products and descriptions would look when your site is live
Build a few collections to see how your products look when they are organized
Configure and familiarize yourself with your setting page in your Shopify admin
Check Shopify payments and any third party payment provider that you'd want to use to see the compatibility
Look at the Shopify App and Shopify Theme stores. The Theme store will allow you to choose a theme for your site and the app store offers tons of apps that can help your business thrive
Are you excited to start your free trial with Shopify? If you are hesitant just remember this trial is completely free and you will be able to see everything Shopify has to offer to help your business succeed.
Avi Klein
Vast experience in the online world. SEO expert, Web developer and consultant to several online companies.
Read more...
. Read more about
our approach
to reviewing themes and plugins.