How To Get Traffic To Your Shopify Store
Last modified: December 2, 2021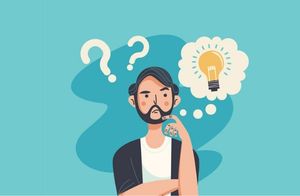 Traffic to your store is vital for the success of your eCommerce business. The more traffic you get to your business, the more revenue you're likely to earn from your site. There are numerous ways that you can drive traffic to your website. Here are some of those options.
Recommended: The 13 Best Shopify Traffic Apps – [2023]
#
Name
Image

Get a Free Custom Shopify Store
1

Privy

2

Justuno

3

Conversio Marketing Automation

4

Seguno: Email Marketing

5

Flightplan

6

Gleam

7

Plug In SEO

8

SEO Manager

9

Ultra SEO

10

ReloadSEO

11

Vitals

12

Sales Rocket

Show More
1. Paid Ads
The first is through paying for adverts on Facebook and Google. Here you can target audiences based on their past behaviors, interests or what they're searching for. The paid ads are often charged at a per-click charge. However, you can also be charged on a per 1000 views of the advert.
The value of paid ads is not a steady option. Some years are better than others for ROI and the differences can be drastic. The importance is knowing how to write and target the advertisements. If you can get this right, you can get lots of traffic, but it is a very costly method.
2. Social Media
Social media is another way to generate traffic. However, for social media to work you need to build a following and this can take a lot of time. Social media platforms like Facebook, Instagram and Twitter all have different ways to build a successful platform but it doesn't guarantee success either.
In addition, most of the popular platforms, like Facebook, will limit your organic reach in order to compel you to pay for further visibility on the platform. This is how they earn a revenue.
3. Email Marketing
Email marketing is a very effective way to build traffic and sales on a site. All you need to do is regularly email contacts information about your brand and you can be sure that some will visit your site. There are just two problems.
The first is that you need permission from the recipient to send the mail to them. And this requires a form of interaction first. The second problem is that you need to be sure that the content is relevant to the person. However, with a $38 revenue for every $1 spent on email marketing, it is often cited as one of the most lucrative ways to earn money online.
4. Guest Posts
Writing content on other sites and linking to your website is going to get you some referral traffic. You can use sites like HARO to make contributions smaller and generate links to your website from the contribution to news sites across the world.
However, this can be very slow progress and no guarantee of success. Plus the number of visitors you will get can be tiny.
5. SEO
Search engine optimization is one of the best ways to build traffic to your site. Research has found that 70% of your traffic could come from search engines like Google and Bing. Optimizing your site for search engines is a lengthy task, but it could be worth the investment.
The biggest benefit of SEO is that it can also help some of the other traffic generation methods. You can build a social media following and email list. Which can help you grow your business in the long-term and take it to the next level.
Final Word
Building traffic is important for your business' success. If you don't build traffic, you will not generate sales. However, by bringing customers to your store, you can build a long and successful brand.
Avi Klein
Vast experience in the online world. SEO expert, Web developer and consultant to several online companies.
Read more...
. Read more about
our approach
to reviewing themes and plugins.