How To Get Your New Shopify Store Ranking on Google
Last modified: May 13, 2023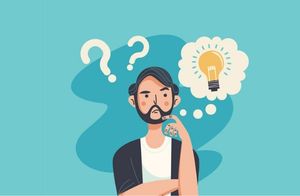 About 70% of your website traffic should be coming from search engine traffic. This can be very daunting. In all, your website should get more than 500 visits per month and about 350-400 of those should be from organic search. If you're not getting this amount, then you need to find a way to make your website rank better on the search engine.
There are many ways that you can do this. So here are some of the ideas that you might need to try out.
Recommended: 18 Best Shopify SEO Apps [Sep, 2023]
#
Name
Image

Get a Free Custom Shopify Store
1

SEO Booster ‑ SEO Marketing

2

Shopify SEO Suite by AVADA

3

Plug In SEO

4

SEO Manager

5

Benchmark Hero

6

SEO Doctor

7

Ultra SEO

8

SEO Products Optimizer

9

Smart SEO

10

ReloadSEO

11

SEO Image Optimizer

12

JSON-LD for SEO

13

SEO Expert Pro

14

SEO Images All-In-One SEO

15

SEO Ranger

16

All In One SEO Optimizer

17

SEO Assistant by Buymaxx

18

SEOMetriks Marketing Tools

Show More
Proper SEO Input
The first thing to do is to ensure that you've got the right keywords inserted into your content and meta tags. For instance, if you're selling wooden furniture, ensure that this is within the keywords of your page titles, page descriptions, within the content and more.
Within the content, you're looking for your keyword to be mentioned two times every one hundred words. You also need to ensure that the keyword is mentioned within the image title, description and alt text. This allows Google to rank your pages better.
Be sure that you're also targeting the right keywords. There are apps (like this one) to help you or free tools like Google webmasters or Uber Search. The better your search terms, the higher your rank and the more traffic you will get.
Optimize Speed
Speed is vital for your website's success. A website loses 7% of the traffic and revenue for every second that it takes to load a page. A faster website allows you to improve the money that you can earn from your website as well as improve your website's ranking on Google.
Google takes the speed of your website very seriously. The faster it is, the better the experience of your customers, and that is what Google is looking to reward.
There are numerous apps that can help you optimize the website speed of your Shopify store. Or you can use Booster, a theme that has one of the fastest speeds for Shopify.
Blogging
Blogging is a very effective ranking tool. Websites that learn how to blog and publish at least 15 articles per month will rank higher and draw in more traffic. This is because blogging gives more opportunities for the website owner to target a wide variety of keywords. They'll also be able to attract more inbound links and showcase more content on their website. This can be vital for growing a brand.
Google sees more content as more useful. Blog posts should also be of a good length. The average top ranking article has more than 1250 words in it.
Inbound Links
Another thing that should be done is to grow the number of inbound links that are pointing to your website. There are numerous ways that can be done. These can be found within this article here.
Ensure that you don't use black hat techniques with this. Black hat are considered immoral and this can cause your website to be blacklisted by Google and you might need to remove these links by disavowing them. This can remove the Google penalty from your website, but this can be a lengthy process.
Final Word: How To Get Your New Shopify Store Ranking on Google
To have a successful website, it is important that you have a high ranking website on Google. This can involve numerous actions, but the above actions will help at first. Ensure that you're doing everything that you can as quickly as possible. This includes publishing more than 15 blog posts per month, the right keywords and more.
Avi Klein
Vast experience in the online world. SEO expert, Web developer and consultant to several online companies.
Read more...
. Read more about
our approach
to reviewing themes and plugins.