How to Hide Variant Images in Shopify
Last modified: December 5, 2021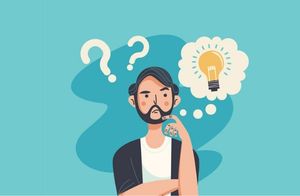 Variants are a great way to reduce the clutter on your Shopify website. The same product should not be on your website lots of times for customers to see again and again when there is only a small change. For instance, without variants, the dresses a fashion store sells would be listed on the shop page for every size that they have.
The more clutter or products on display, the harder it is for your website's visitors to make purchasing decisions and the higher the abandoned cart rate you will have on your website.
However, while variants are very useful there can be certain problems. For instance, most eCommerce stores, Shopify included, like to have variants with images. But this isn't really applicable when you have variants that are based on sizes. A dress will look the same in both sizes 10 and 14. So why have pictures for every size?
That is why you might want to hide the variant images in Shopify. Therefore, only the images that you want can be displayed for better conversion and speed of your website.
Recommended: Top 10 Shopify Hide Sold Out Products Apps – [2023]
#
Name
Image

Get a Free Custom Shopify Store
1

Auto Hide Un‑hide Products

2

Out‑of‑Stock Police

3

Stockly: Out‑Of‑Stock Cleaner

4

Search Veil

5

SkyBlue Hide Sold Out Products

6

Hide Sold Out by Power Tools

7

StockyPhi ‑ Hide Out Of Stock

8

Wipeout Hide Sold Out Products

9

Auto Hide Sold‑out Products

10

AutoHide Soldout Products

Show More
How to Hide Variant Images in Shopify
It is actually very easy for any Shopify store owner to hide the variant images from the store to show only the best images on your website. The first thing is to consider your theme. Most Shopify themes can be adjusted so this change is made for you. Speak to the Shopify Basic plan support team and see what they can offer you.
If you're using a third-party theme, then you might need to contact your theme's developer. They can often help with actions like this and then make it available for everyone. However, not everyone can do this, so you might need to take additional steps.
One option is to hire a Shopify developer expert to help you change the coding of your theme and add this to your website. A Shopify developer expert can be very expensive, but it can be worth the investment.
Or you can add the code to your product page yourself. However, most people who are reading this article won't have the experience to complete this task and risk damaging their Shopify website which would cost more to fix.
The Final Option
The final option to hide variant images in Shopify is to use an app. The Variant Image Automator allows you to organize your product page and displays only the images that you would like to showcase on your product page.
This can allow you to remove all variant images on your product pages or show multiple product images for a variant to improve the user's experience and the conversion rate.
The Variant Image Automator app has been tested across all themes and works with product pages on every store. There are no manual changes that have to be made to your website's theme files. The app will just auto-assign images to certain products. The app is also compatible with many different third-party apps like colour swatches, product image zoom and more.
Final Word: How to Hide Variant Images in Shopify
When it comes to variants, there are ways to hide the images for the variant for your Shopify store. Use one of the options above and you can ensure a better experience for your website.
Avi Klein
Vast experience in the online world. SEO expert, Web developer and consultant to several online companies.
Read more...
. Read more about
our approach
to reviewing themes and plugins.