How to Import Amazon Reviews to your Shopify Store
Last modified: January 6, 2023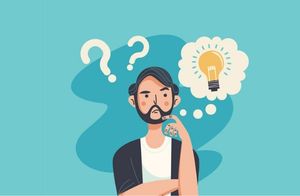 Reviews are a vital component of selling on Shopify and for any online business especially if they are an existing and growing businesses. If you're on the Amazon marketplace and you have the FBA status, then you will be aware of how important reviews on the platform are to your sales. More than 80% of customers would trust the opinion of reviews. If they see that a product or a seller has an overwhelmingly positive reputation on the platform they're more likely to make the purchase.
It is logical to assume then that you would like to have those reviews that are on the Amazon store on your Shopify website. This isn't easy to do. Amazon does like to protect its content and feels that reviews on their site are their property.
But then you might have a hundred or more products with thousands of reviews that can help you build a strong revenue on your own website. Here are some of the options you have to import the Amazon reviews to your Shopify store.
Recommended: The 10 Best Amazon Shopify Themes
#
Name
Image

Get a Free Custom Shopify Store
1

Parallax

2

Venture

3

Trademark

4

Symmetry

5

Booster

6

Warehouse

7

Boundless

8

Empire

9

Supply

10

Expanse

Show More
Shopify Review App
Shopify has its own review app that is compatible with every Shopify theme and it takes just moments to set up. It is also great for those using a third party theme, like Booster, as a simple snippet of code can allow you to use the app without too much difficulty.
It has a basic review system but this is the main information that a user will want to read when they're looking at reviews. In addition to the review, the customer can see the title and actual review text. They'll also see the date created.
If you're an Amazon Merchant with 10 products that each have 25-50 reviews, there is a manual input option to get the reviews onto your website. It will take several hours, but the reward afterwards would be worth it.
Manually inputting the reviews is important and every new review will need to be imported to your own brand store.
However, there are also some monthly management solutions to help with amz importing reviews and if you would like to export Shopify to Amazon.
Ryviu
Ryviu allows you to find and import reviews from the Amazon store using a Chrome extension. This is a great option if you have lots of different reviews on numerous products as it can save you a lot of time. It will require some manual work as reviews are downloaded into a CSV file that can then be imported into your Shopify store using the free Reviews app.
This isn't a synchronized option. So you will need to regularly check back on Amazon for new reviews. However, it is a quicker way if you have lots of reviews over numerous products. It can also help you reduce the workload to a once a month task.
Final Word: How to Import Amazon Reviews to your Shopify Store
Ensure that you're getting the power of reviews on your store by using one of the methods above to import reviews of your products to your website from Amazon. Both options are great at collecting reviews, you just need to select the best option for your successful business. Some of the options available include advanced software analytics, but these can be rather expensive.
Avi Klein
Vast experience in the online world. SEO expert, Web developer and consultant to several online companies.
Read more...
. Read more about
our approach
to reviewing themes and plugins.