How to Improve Average Sale Value on Shopify
Last modified: December 5, 2021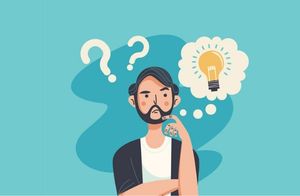 When it comes to making a profit on Shopify, you need to ensure that every sale has the highest amount possible. There are three ways to do this. In this article, we will look at how you can complete this.
Recommended: 18 Best Shopify Bundle Products Apps – [2023]
#
Name
Image

Get a Free Custom Shopify Store
1

Vitals

2

Bundler - Product Bundles

3

Wide Bundles - Quantity Breaks

4

Unlimited Bundles & Discounts

5

Bundle Builder

6

Product Bundles: Fast Checkout

7

Bundles

8

Upsellkit

9

Sumtracker Inventory & Bundles

10

Bundable ‑ Customizable Kits

11

Frequently Bought Together

12

Bundlify ‑ Cross selling boost

13

Bundle Products | Upsell

14

Fast Bundle

15

Bundle Wizard

16

Product Bundle Volume Discount

17

Bundlo: Products Bundle - Inactive

18

Bold Bundles

Show More
Cross-Selling/Upselling
Technically these are two different techniques, but they are very closely related and are often combined on websites. Cross-selling is when you promote products for the customer to add to their cart at the same time as other products that they already have. For instance, if you sell a printer to a customer, then you can also sell print cartridges and paper to go with the printer.
Another example would be selling a jacket to go with a dress on your clothing store.
Upselling is when a customer buys one item and you get them to buy a more expensive version. For example, if they're buying a warranty for a product that is at 12 months, you can get them to buy a warranty for 24 months. Or you could get them to add extras like accidental cover.
Another example would be getting the customer to buy a large packet of biscuits and you offered them an extra-large packet of biscuits.
Product Bundles
Another option is to use product bundles. Product bundles are where you group more than one product together and offer a discount. You could product bundles where customers get lots of different products together like a hamper. Or you could have multiples of one specific product.
You can make the bundles so that the more the customer adds to their cart, the more discount they get. The value of the discount will be less than the savings it will be to pack and send the parcel.
There are lots of great apps, like this one, that can help you with product bundles.
Impulse Purchases
A final option that you have for getting the customer to add more to their cart is offering impulse purchases. This is when the customer is provided with a last-minute product, often with a low ticket value, that they can add to their cart just before the checkout.
Impulse purchases are often used in physical stores where customers have to queue to purchase items. They prove very successful and can really increase the value of the cart. You can see how these can be implemented on your Shopify store by using this app here.
Impulse purchases can also be added to your website with use of a Shopify app. There are a few available with this one being one of the most recommended.
Final Word: How to Improve Average Sale Value on Shopify
One of the key aspects of running any business is to increase the average sale value of your website. This can be done through three main avenues: cross-selling/upselling, product bundles and impulse purchases. You can also use all three on your website to increase the value of orders across the board. Always remember to experiment as well.
Avi Klein
Vast experience in the online world. SEO expert, Web developer and consultant to several online companies.
Read more...
. Read more about
our approach
to reviewing themes and plugins.