How to Improve Email Marketing Results on Shopify
Last modified: December 3, 2021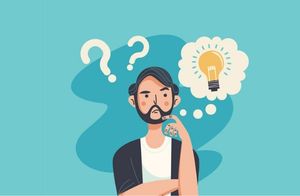 Email marketing is one of the top digital purchasing paths for retailers. For every $1 you spend on email marketing, you can expect to earn back $38. This is a massive improvement to your revenues. However, not all businesses can reach this level of ROI. But there are lots of ways that you can improve the email marketing results of your Shopify store's campaign. Here's a few ways to quickly improve your email marketing results.
Recommended: 16 Best Shopify Email Marketing Apps – [2023]
#
Name
Image

Get a Free Custom Shopify Store
1

AVADA Marketing Automation

2

Privy

3

Consistent Cart

4

Justuno

5

Conversio Marketing Automation

6

Omnisend

7

TADA

8

BayEngage

9

Spently

10

SmartrMail Email Marketing

11

Seguno: Email Marketing

12

Jilt

13

Abandonment Protector

14

MailerLite Email Marketing

15

iContact Email Marketing

16

Younet

Show More
1. Personalize
The first thing that you should do is to look at personalization of your campaigns. Not only should you include the name of your contact within the email subject line, but you should also address the email to contact. This can be very effective.
In addition, you should personalize the campaign. Send emails to those who are going to be interested in the promotion only. You can automate this process with some apps, like this one here, that will send out emails regularly that will advertise a product related to another they've already bought and they know is often bought in conjunction. This can improve the uptake of offers.
2. Set the Right Time
The next thing to do is to set the right time of day, and the day itself, as to when to send emails to your contacts. This can be different for each audience with some eCommerce companies finding that Sunday evening is the best time and other service-based businesses finding Tuesday to Thursday the better days.
You might need to experiment to find out when your audience is more receptive to campaigns. You might also have to be flexible with different segments of your mailing list sent emails at different times.
3. Fewer Emails
Too many emails can be distracting to your contacts and it can lead to people leaving your mailing list. Therefore, you want to ensure that you're sending no more than two promotional emails to your contacts per week. Even that can sometimes be too much.
Your emails, when they do arrive, should be full of value too. It wouldn't hurt to add promotional codes, free downloads and more on your emails to entice audiences to click on your email and read more.
4. Create a Drip Campaign
A drip campaign is an automated sequence of emails that are sent to your customers when they subscribe to your mailing list. This can include non-promotional content as well as promotional materials. Drip campaigns can be long campaigns that engage audiences and can be automatically programmed to be sent at the same time each day.
Final Word: How to Improve Email Marketing Results on Shopify
Email marketing is one of the most important digital channels that you want to use. Ensure that you're using the best practices and use an email marketing app, like this one here, to ensure you're getting the best results.
Avi Klein
Vast experience in the online world. SEO expert, Web developer and consultant to several online companies.
Read more...
. Read more about
our approach
to reviewing themes and plugins.