How to Increase Profits on Shopify
Last modified: March 12, 2021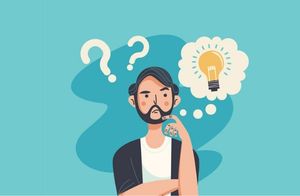 Profits are an important metric by which the success of your business must be measured. If your business on Shopify is not making a profit, then you're going to do be earning a living and a cost is just an expensive hobby. While you're not expected to earn a profit for the first year, you can set in motion some of the key aspects that can help you increase profits on your Shopify store.
Here are some of the key ways that you can increase profits on Shopify. Not all of these options involve your getting more traffic either (though a couple do). Some of the options are about maximizing the potential of your business through conversion improvement and cost-saving. So what are the best ways to increase profits on Shopify?
1. Build Traffic
The first is the most obvious but can be one of the hardest to achieve. That is to increase traffic to your website. This can be done in several ways. The most cost-effective option is to improve the SEO of your website. Free, organic search traffic should represent about 70% of your traffic.
Social media is another option. Many influencers find great success in running their brands using Instagram and other highly visual social media platforms. Building traffic is a long term operation. Changes to your SEO, even when using one of the best SEO apps, can take months to yield results.
2. Conversion Optimization
Conversion optimization is one of the top ways to grow sales on a website. There are lots of ways that you can convert more visitors to your website like changing the add-to-cart button color or text. Or you could improve product descriptions, change product photos, add product videos and more.
While conversion optimization does increase revenue, it doesn't always increase revenue. If you're making a loss on every sale, getting more sales is not going to be the solution you're looking for.
3. Reduce Costs
Reducing costs is one of the top reasons why profits are often limited. You will want to find costs that aren't necessary for your business and then reduce them. This could be reducing your app subscription, like using one app instead of several (i.e. Vitals), or it could be ordering more products in bulk. You might need to negotiate with landlords or suppliers as well to get better deals for your business.
4. Cross-Selling and Upselling
Another option is to cross-sell and upsell on your product pages. Using impulsive buys can be a great way to add more revenue and profit to an order. For instance, sell a complementary product to the one that is within the basket of your customer.
Upselling can also be a good way to grow the profit of an order.
5. Abandoned Cart
Finally, you can retarget those who've already placed something into their cart and then left your store. Up to 80% of carts can be abandoned on any given store and you can reclaim about 20% of them. While this might not seem a lot, it can result in a 90% increase in revenues in some cases.
You can also improve conversions with abandoned carts by offering special deals like free shipping, discounts and a free gift.
Final Word: How to Increase Profits on Shopify
There are many ways that you can increase profits on Shopify. Some of the top options are listed above and will result in your store earning you a better income for you and your family.
Avi Klein
Vast experience in the online world. SEO expert, Web developer and consultant to several online companies.
Read more...
. Read more about
our approach
to reviewing themes and plugins.