How to Invite Customers to Subscribe to your Blog
Last modified: December 2, 2021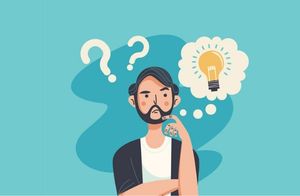 Did you know that 70% of your visitors will never return to your store unless you subscribe them. Sometimes, people think that means that you have to subscribe them to an email marketing list. While there are numerous benefits to this, it isn't always the best option. Instead, you might want to subscribe them to your blog. This is when they'll get notifications every time you publish new content to your blog.
For this to happen you will have to invite your visitors to subscribe to your blog.
This article details how you can offer this to your customers. Alternatively, you can use other efforts to subscribe them to your blog or brand. This can include using push notifications, SMS notifications or email marketing options.
But here are the instructions for getting customers to subscribe to your blog.
Step 1 – Login
Login to your Shopify store using your credentials.
Step 2 – Enter Blog Posts
From the admin page, go to the Blog Posts through the 'Online Store' page and then entering the 'Blog Posts' option from the dropdown menu. From here you need to choose the blog that you want to invite subscriptions too by clicking on the name of the blog.
Step 3 – Enter Feed Name
In the chosen the blog's details page, you need to scroll down to find the 'Content' field and type in the feed name by text into the feed.
Step 4 – Complete
Now you can complete the process by saving the page through the blue 'Save' button at the top right of the page.
Final Word: How to Invite Customers to Subscribe to your Blog
With most customers who visit your site never returning, you need to find a way to subscribe people to your blog. Those that create more than 15 blog posts per month are likely to get more leads, sales and profit than those that publish none or just one or two blog posts per month.
There are also some great options for improving your SEO by publishing more content.
However, by subscribing visitors to your blog allows you to build a stronger audience and business model. You can also manage your blog with this app and get people to receive push notifications through their browsers.
Avi Klein
Vast experience in the online world. SEO expert, Web developer and consultant to several online companies.
Read more...
. Read more about
our approach
to reviewing themes and plugins.