How to Keep your Stock Levels Synchronized with Other Marketplaces on Shopify
Last modified: December 3, 2021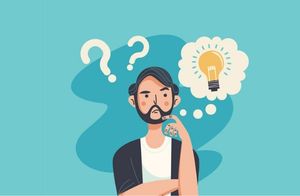 One of the most important things that need to be done when selling on multiple marketplaces is that you have your stock levels synchronized. This can be very challenging to do manually as you might have to go into several different platforms for you to complete the task.
So, what are the options for you and why is it important?
Why is Stock Synchronization Important?
Stock synchronization is important to ensure that you're not overselling the products you have. Customers who have made purchases and then found that they can't get the product can be disappointed. This can result in them shopping with other brands in the future or leaving you a bad review.
Therefore, you need to make sure that your stock synchronization is done regularly. Some apps will do this in real-time. For instance, you make a sale on Amazon and as soon as that's complete the stock levels are adjusted on your website and on other marketplaces like Walmart and Ebay.
This prevents other customers from buying too much stock and you having to cancel the order.
Can Stock Synchronization be Done Manually?
Technically you can complete all stock synchronization manually on your website. However, there are some issues with this. For one, if you're not at your computer and you only have one item in stock and then someone makes a purchase on Amazon and then on eBay, you've sold two items when you've only got one.
Another problem is that it takes a long time to synchronize your stock listings between different marketplaces. This can disrupt the services you offer. You will spend lots of time editing your stock lists and these can change quickly if you're very busy.
Therefore, it is very important that you don't try to synchronize your stock lists across marketplaces manually.
Can you use an App to Synchronize your Stock Across Marketplaces?
Yes, numerous apps can help you synchronize your stock across your marketplaces. This can be done automatically for you. When an order is made on one store, the stock count on your website and other marketplaces are adjusted. These apps can also help when you've got new stock or when a return is made.
While this is an additional cost to your website's functions. It does allow you to spend more time on other matters on your website. For instance, you can free up time to complete marketing tasks, like email marketing, social media or SEO.
Or you can spend your time servicing your customers better. This can help you retain more customers that can improve the lifetime value of your customers and reduce costs of further sales.
Final Word: How to Keep your Stock Levels Synchronized with Other Marketplaces on Shopify
When it comes to building your website across other marketplaces, like on Amazon or eBay, then you need to have a way to synchronize your stock. This can be done in several ways, however, an app like this one is the best option. This can help you save time and improve functions across your website.
Avi Klein
Vast experience in the online world. SEO expert, Web developer and consultant to several online companies.
Read more...
. Read more about
our approach
to reviewing themes and plugins.