How to Limit 1 Product Per Customer on Shopify
Last modified: March 12, 2022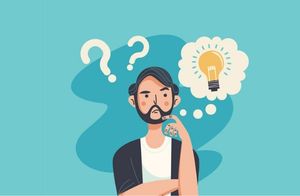 Are you hoping to limit the number of products per customer on Shopify? This can be a useful feature for numerous products or within certain niches. In this article, we look at how to limit one product per customer on Shopify.
Why Limit Product Purchases?
There are numerous reasons why you might want to limit the purchase of items for a customer. For one, you might have a limited stock of a highly valuable item and want to ensure that all your customers get a chance to make a purchase. Or there might legislation that limits the number of products that can be bought at any one time.
These are good reasons why you should limit your products. But there might be other reasons as well. Limiting product purchasing isn't that hard on Shopify. This is because there are apps that are available for you.
The Limit Quality Purchase App
One of the top options that you can use is the Limit Quality Purchase App. This has been specifically designed to give Shopify owners, like you, the option to ensure that customers can't order too many products.
There are numerous advantages to this app, the first of these benefits is that it is so easy to use. All you need to do is to install the app on your Shopify website and then configure it as you need. You can set numerous limits including the following.
Set Number of Product in One Purchase
The first option is to reduce the number of a particular product that can be purchased in one order at a time. This is a useful tactic when you have digital products on your website, or you have limited stock and want to ensure lots of customers can buy your product.
This feature does mean that customers can make lots of orders to buy the product.
Limit Products from one Collection in an Order
This feature allows you to have a collection of products that have the restriction on them. The customer can only buy so many products from the collection within one order.
This, like the option above, doesn't mean that customers can't make lots of orders with the products. This can be very expensive for the customer and is time-consuming. So most of the time the customer will not bother with this.
Limited Time Restrictions
Another option is to limit the number of the product that can be bought within a set time period (i.e. a week, month, year, etc.). This means that the customer cannot buy this product again for a set period of time.
This is a great option for many different businesses where the product has a set lifespan.
Lifetime Limitations
Another option is the lifetime restriction. This prevents the customer from making another order for their lifetime.
Final Word: How to Limit 1 Product Per Customer on Shopify
Are you looking to limit 1 product per customer on Shopify? Above is a great way that you can do it without any technical knowledge. It is simple and cost-effective to complete and allows you to focus on your marketing more.
Avi Klein
Vast experience in the online world. SEO expert, Web developer and consultant to several online companies.
Read more...
. Read more about
our approach
to reviewing themes and plugins.